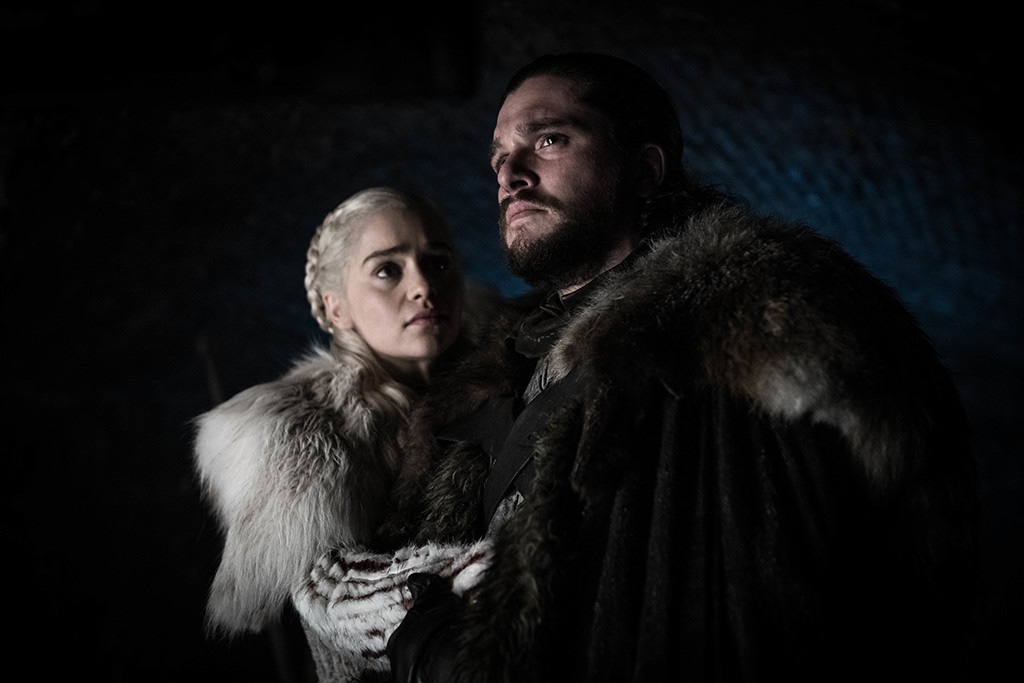 HBO
Emilia Clarke is a gift to the internet. Hot on the heels of her Game of Thrones costar Sophie Turner posting one of the best Instagram videos ever—she was teasing her TV sister and real-life best friend Maisie Williams over a certain sex scene—Clarke took to Instagram to gift the world with a "family portrait."
"The family portrait," Clarke captioned the photo below featuring herself and costar Kit Harington. Harington, and here's your spoiler warning, plays Jon Snow, the nephew and love interest to Clarke's Daenerys Targaryen in Game of Thrones. Clarke included several hashtags, including "#jeneregretterien," which is French for "I regret nothing." She also included "#okmaybehereiseetheresemblance."
You may remember Clarke's other Instagram gift, this video of Harington flapping his cape like wings.
Anyway, in the season eight premiere, Harington's Jon Snow learned the woman he's been shacking up with and following into battle was his aunt, he's the son of her brother, Rhaegar Targaryen, and Lyanna Stark, the sister of Ned Stark, the man he was told was his father. The news rocked him more than it seemed to rock Dany when she found out in the second episode of the final season. The revelation means Jon Snow has more of a claim to the Iron Throne than Daenerys.
"The related thing, to her, is so normal," Clarke told EW. "She could have easily married her brother. It's not a thing. It's a thing for Jon, but let's just forget about that. The main thing is we're up for the same promotion and I've been working for it for my entire existence. This is my whole existence. Since birth! Dany literally was brought into this world going: RUN! These f--kers [in Westeros] have f--ked everything up. Now it's, 'You're our only hope.' There's so much she's taken on in her duty in life to rectify. There's so much she's seen and witnessed and been through and lost and suffered and hurt to get here … and Jon doesn't even want it!"
The final season of Game of Thrones continues Sundays, 9 p.m. on HBO.