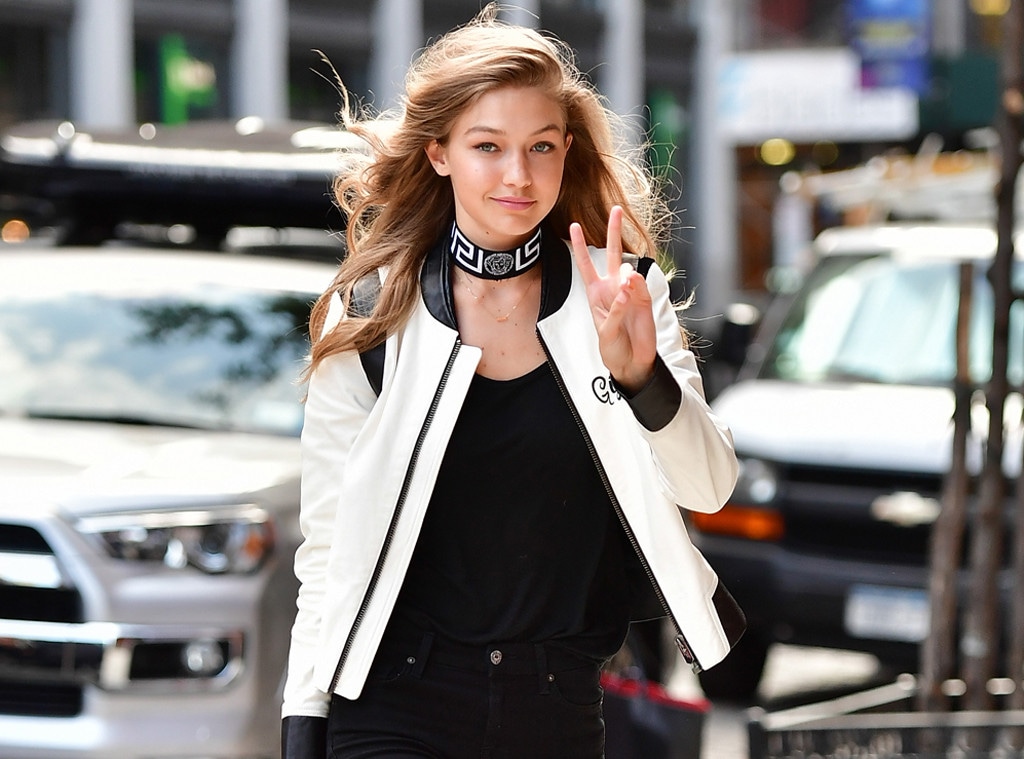 James Devaney/GC Images
If you had asked an 18-year-old Gigi Hadid where she saw herself in five years, even her wildest-dreams scenario would've resembled where she ended up.
The reality most likely exceeded the fantasy, in fact.
Passing one career benchmark after another, hoovering up goals and making bank since moving to New York after high school, Gigi is primed at 24 to have her most stellar year yet. Already a veteran of countless magazine covers, including the holy quartet of American, British, Italian and French Vogue; several Victoria's Secret Fashion Shows; Fashion Weeks all over the world, the Sports Illustrated Swimsuit Issue; and numerous clothing, accessory and beauty collaborations, the L.A. native and former obliging Real Housewives of Beverly Hills kid is a mogul in the making—and happens to be one of the nicer and hardest-working famous people you might happen upon out in the world.
She finds balance at her mom's farm, where she and sister Bella Hadid and brother Anwar Hadid do chores just like any other kid, and as her life has only become more hectic, the respite is all the more welcome.
"It's where we can all come and feel like ourselves again," Gigi explained to Elle for its March 2019 issue. "When I'm here, I just get in my truck and go to the store. Kids get excited at the market, but they don't take their phones out. They want us to feel normal, and that's very appreciated."
In honor of her 24th birthday, here are 24 things to know about Gigi Hadid that have made her the person she is:
For Gigi Hadid, the answer most likely isn't even to take a break, let alone stop while she's ahead.
And ahead is where you'll continue to find her.