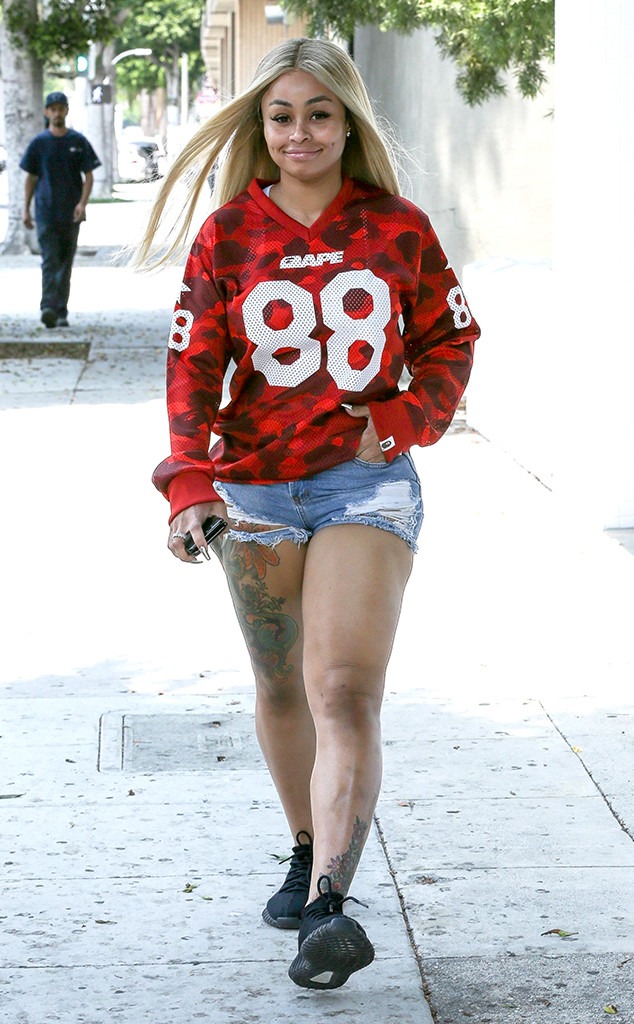 RAAK / CMaidana / BACKGRID
Blac Chyna is distancing herself from her public persona. 
The social media star and former fiancée of Rob Kardashian took to Instagram on Monday with a rare statement about her personal life and why she wants to show fans a more authentic side of her. 
"Over the last couple of years," Chyna, whose real name is Angela White, wrote, "You guys have been given a perspective of who I am from the media and people closest to me. I've been bullied, humiliated, manipulated, and discredited as a mom!"
She continued, "Looking back at a lot of my actions, I'm reflecting and realizing that confusion is a serious thing. Of course I'm not proud of some of the pain I have caused, and I am working to be the best me. Blac Chyna doesn't define Angela White as a person."
Chyna then reflected on raising her kids, 2-year-old Dream Kardashian, and 6-year-old King Cairo, who she co-parents with ex Tyga. 
"At 30, I am overwhelmed with the blessings I have. Being a mother of two amazing children. I don't talk on things often, but I promise to give you guys more of me," she concluded. "Angela White perspective. Thank you for years of endless love. Your support for me is a blessing!"
Alongside the post Chyna wrote, "Growth is painful. Change is painful. But, nothing is as painful as being where you do not belong! #newbeginnings" 
Chyna's cryptic confession came one day after she celebrated Easter with Dream and King. The Kardashian toddler and her father were noticeably absent from their family's holiday gathering, which took place following Kanye West's Sunday Services performance at Coachella. 
And after a long period of conflict between Chyna and Rob, it appears as if they too are putting the past behind them and looking toward the future. 
In March, the exes came to a custody agreement regarding Dream, prompting the 32-year-old to shed light on his relationship with Chyna. 
"Angela the mother of my child whom I have a wonderful relationship with decided to drop the child support case because she felt it was in the best interest of our daughter," the Keeping Up With the Kardashians star shared online at the time. "Reports of her wanting to have drinks is totally false and her being late was in reference to a prior meeting concerning out daughter."
Days prior, Chyna publicly wished Rob a happy birthday.