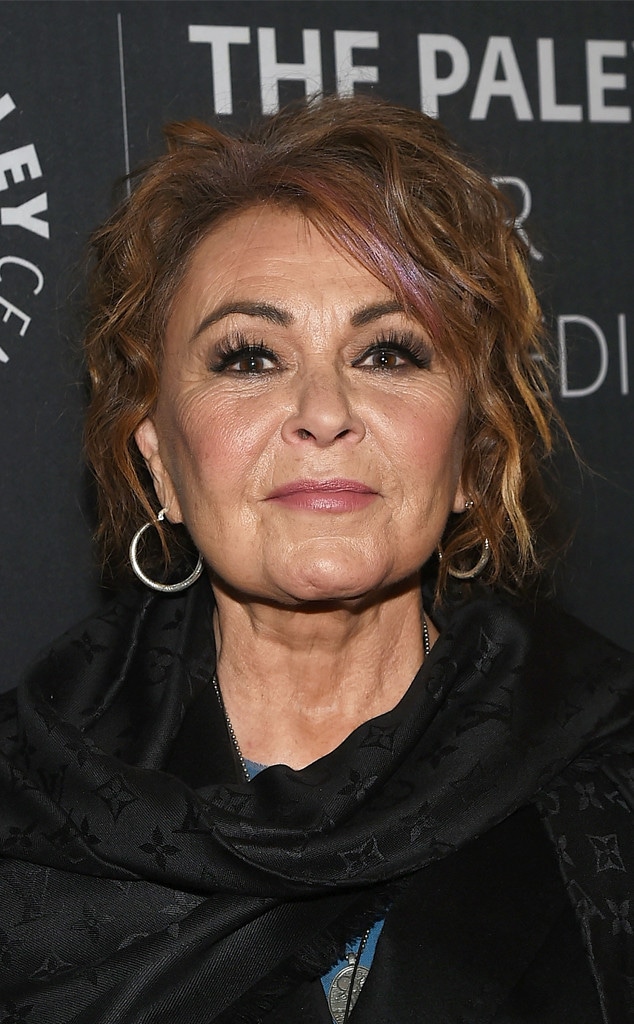 Mike Coppola/WireImage
Roseanne Barr shared some personal news in a now-deleted YouTube video on Sunday.
The Roseanne star came out as queer towards the end of a diatribe about the derogatory word "f-g" and how everyone should "get rid of it being spoken." 
"Let me just be real. I put the Q in LGBTQ," she said in the video. "Because I am queer as two motherf--kers."
Barr continued, "I'm queer, I'm alien, I don't belong here with all these people. They make no sense. They are very queer and that makes me a queer I guess. I did put the Q in it. Bye."
Her coming out derived from her monologue on the usage of "f-g" in our vocabulary.
"Man the word f-g is a really hateful word isn't it?" she began. "Especially when it's like one gay calling another gay guy that. Whooo!"
She continued, "Have you ever been in the middle of one of them hate marriages? Woof! It's like, 'Wait a minute, we're not supposed to say that word. How come you're saying that word?' What?"
Barr then got upset when talking about whether or not she is allowed to utter the slur. 
"I just can't say the word. Well, I can when I'm in the house but I can't say it outside of the house," she went on. "Okay I get your rules but it is a hateful word, you should get rid of it. Get rid of it being spoken."
According to USA Today, Barr uploaded 10 different videos to her YouTube profile on Sunday, although she has seemingly since deleted all of them. In a subsequent post, Barr mentioned the word "f-g" again and inquired why it is such a derogatory term.
"I want to talk about that word that shames gay kids. I really want to turn that word around," she asserted. "Who's using it and why?"
She apparently also believes "Armageddon's heading in."
Barr has a tendency to sometimes stoke flames with her words. In May, the sitcom star made comments about former President Barack Obama's senior advisor Valerie Jarrett. 
She wrote, "Muslim brotherhood & planet of the apes had a baby=vj."
Barr replied to someone accusing her tweet of being racist, "Muslims r NOT a race."
The tweets ultimately caused her show Roseanne to get canceled by ABC almost immediately. The network called her tweet "abhorrent, repugnant and inconsistent with our values."
Barr later apologized, though the damage had been done. "@ValerieJarrett i don't know if u saw it, but I wanted2 apologize to u 4 hurting and upsetting u with an insensitive & tasteless tweet," she wrote. "I am truly sorry-my whole life has been about fighting racism. I made a terrible mistake wh caused hundreds of ppl 2 lose their jobs. so sorry!"
She later said she had been "Ambien tweeting" and that she was "not a racist, just an idiot."
In March, Barr went after the #MeToo movement while on a podcast with conservative commentator Candace Owens.
"It's because they're hos," she said of the women accusing men in Hollywood of assault years after the fact. "If you don't run out of the room and go, 'Excuse me, you don't do that to me,' and leave, but you stayed around because you're like, 'Well, I thought maybe he was going to give me a writing job,' well, you aren't nothing but a ho."
Barr also declared, "Women are pissed because they weren't attracted to the guy that did it."