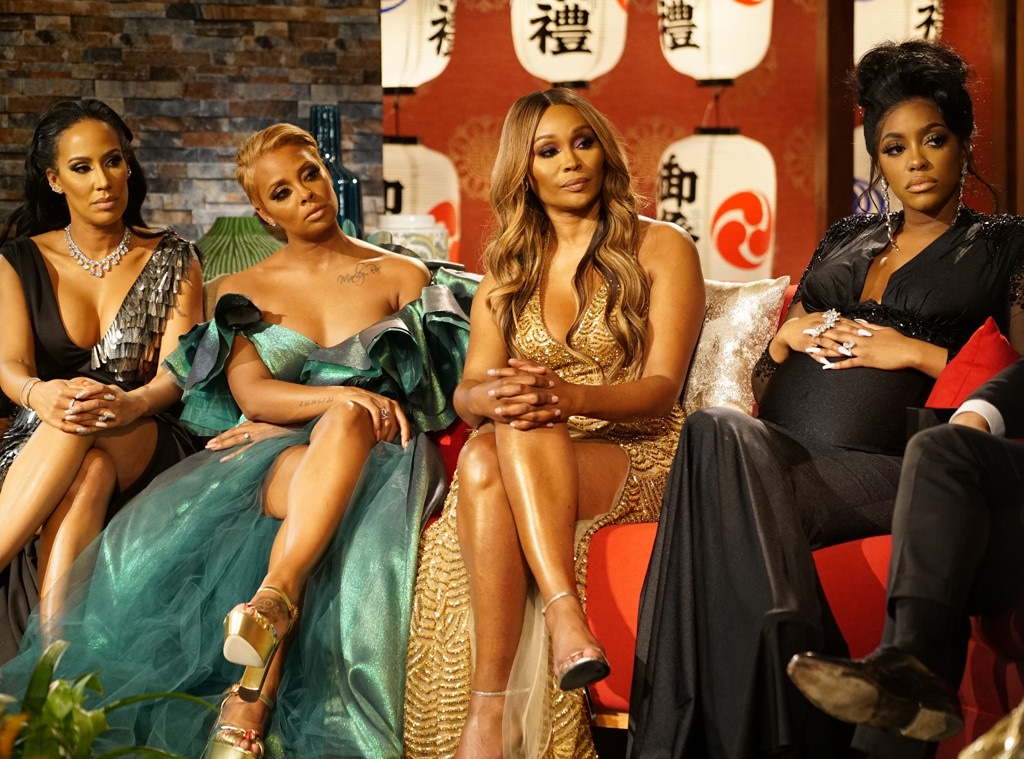 Bravo
Bravo's The Real Housewives franchise is many things. It's entertainment, it's escapism, it's a sociological experiment—and it's not bad for feminism, according to Roxane Gay.
When asked to counter Gloria Steinem's argument about Real Housewives not being great for women, Gay who was on Watch What Happens Live with Andy Cohen alongside Real Housewives of Atlanta star Cynthia Bailey, said while she respects Steinem, she really disagrees.
"I think that the Real Housewives franchises allow women to be their truest selves. We see the mess, we see their amazing friendships and everything in between," Gay said. "When women are allowed to be their fullest selves, that's the most feminist thing we can do."
Gay told Andy Cohen she actually debated Steinem about the reality TV franchise because, "I love the Housewives."
Steinem was on Watch What Happens Live in 2013 and voiced her dislike of the series, noting she's seen multiple episodes of various shows. Cohen made his case for the franchise, but Steinem said what he described isn't what she sees.
"It is women, all dressed up and inflated and plastic surgeried and false bosomed and incredible amount of money spent, not getting along with each other. Fighting with each other. It is a minstrel show for women. I don't believe it, I have to say. I feel like it's manufactured, that the fights between them are manufactured and they're supposed to go after each other in a kind of conflicting way. So, they might be friends, but you don't know it from the show," she said.
She compared watching the show to like "watching a train wreck."
"I'm embarrassed, I can't believe that they're fighting with each other over such trivial—or that they've been made to fight with each other. I must say, I believe these women in and of themselves are much more serious and interesting then they're every allowed to display on the show," she said. "And I would love to see them as they really look as opposed to looking 100 percent artificial."
Watch What Happens Live airs Sunday-Thursday, 11 p.m. on Bravo.
(E! and Bravo are both part of the NBCUniversal family.)