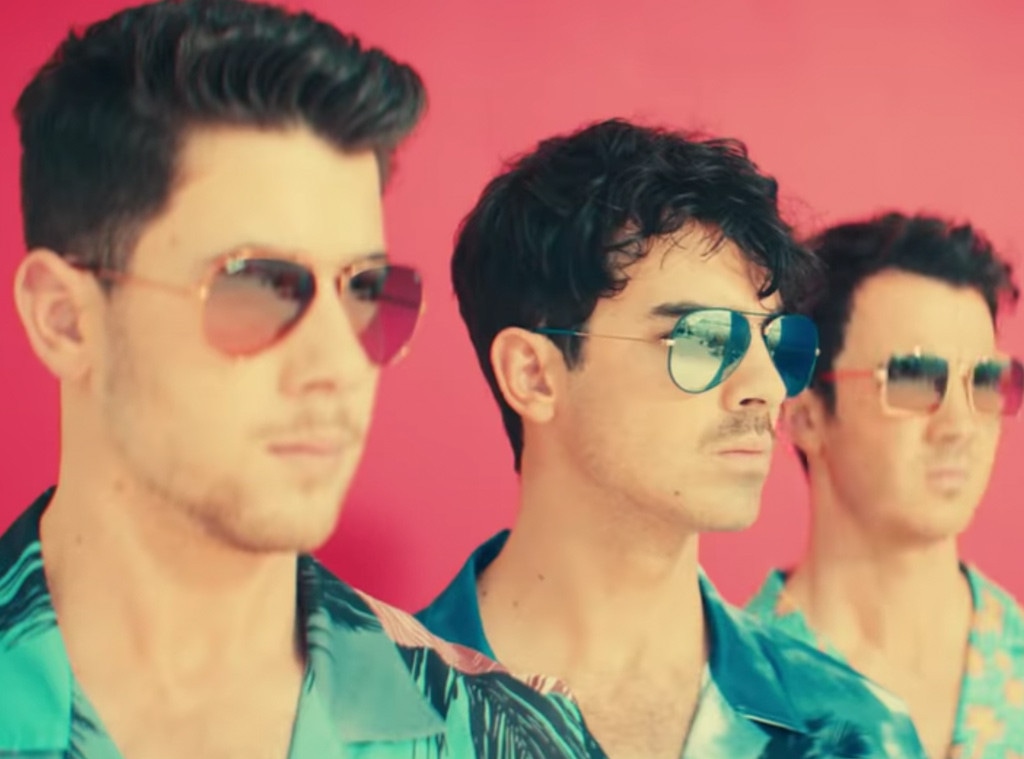 YouTube
Mark your calendars!
Following the success of their hit songs "Sucker" and Cool," the Jonas Brothers are set to release their fifth studio album, Happiness Begins, on June 7. Nick Jonas, Joe Jonas and Kevin Jonas took to social media on Monday morning to reveal the title and release date for their new album.
"#HappinessBegins June 7th. After 7 years of not working together & finding ourselves we're back to give you our journey in album form," Kevin wrote on Twitter. "Out of all the albums we've done I'm most proud of this one. Wish you could have it now, but you'll just have to wait a little bit longer."
Joe also wrote to his Twitter followers, "Can't wait for you guys to hear this album!"
In addition to gearing up for the release of their highly-anticipated new album, the Jonas Brothers are also preparing for major musical performances. On May 1, the trio will perform at the 2019 Billboard Music Awards. The following week, the Jonas Brothers will appear as the musical guest on Saturday Night Live on May 11.
It was also just announced that the Jonas Brothers will perform at 2019 iHeartRadio Wango Tango on June 1 along with Halsey, 5 Seconds of Summer, Zedd, Ally Brooke with special guest Tyga, Ava Max, Fletcher and TOMORROW X TOGETHER.
Freeform is set to Broadcast a 90-Minute Televised Special on June 7 at 8 p.m. ET/PT and LiveXLive To Livestream the Summer Concert at livexlive.com