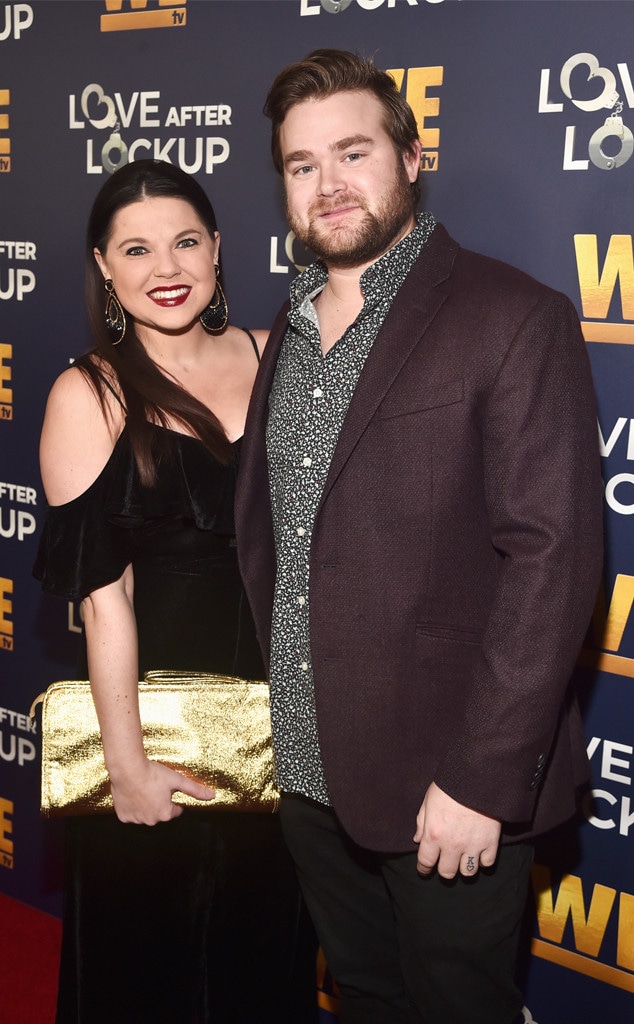 Alberto E. Rodriguez/Getty Images for WE tv
The Duggar family can keep on counting!
Amy Duggar and her husband Dillon King announced on Easter Sunday that the two of them are expecting their first child together. The parents-to-be shared the happy news on social media and during an interview with People.
Both Amy and Dillon uploaded photos with balloons that spelled out "BABY." Amy wore a long-sleeve dress with flowers on it while Dillon had on a light shirt and olive-colored pants.
"BABY KING IS ON THE WAY!!!" she captioned her picture. "Happy Easter from our growing family to yours!!"
Dillon's Instagram upload had a very similar feel to it. He wrote, "We are completely speechless, overly excited and ready for the next chapter as new parents!"
Amy even added "A first time momma to be!!!" to her Instagram bio.
The couple told People about how they're feeling with their first kid on the way.
"The learning curve of being a new father is kind of terrifying, but at the same time equally astonishing," he told the magazine.
It turns out that one of Amy's pregnancy cravings and favorite foods doesn't seem to jive with their baby.
"I miss Chick-fil-A. Baby King isn't a fan of chicken," she explained.
Amy added, "I'm over the moon about becoming a momma! I just can't hardly wait!"
DALE BENFIELD/ BENFIELD PHOTOGRAPHY
Amy and Dillon have been married for just under four years. The couple tied the knot on Sep. 6, 2015 near Bentonville, Arkansas. There were reportedly around 400 people in attendance. They got engaged in July 2015.
Amy, who is the niece of Michelle Duggar and Jim Bob Duggar, said from the start that she wasn't going to follow the same rules as her cousins when it comes to courting and dating.
"I'm not going to change who I am to have a certain image," she said in 2015. "I'm the free spirit of the family. I'm not being rebellious; I love my family. I just have to be true to myself."
Congratulations to the parents-to-be!