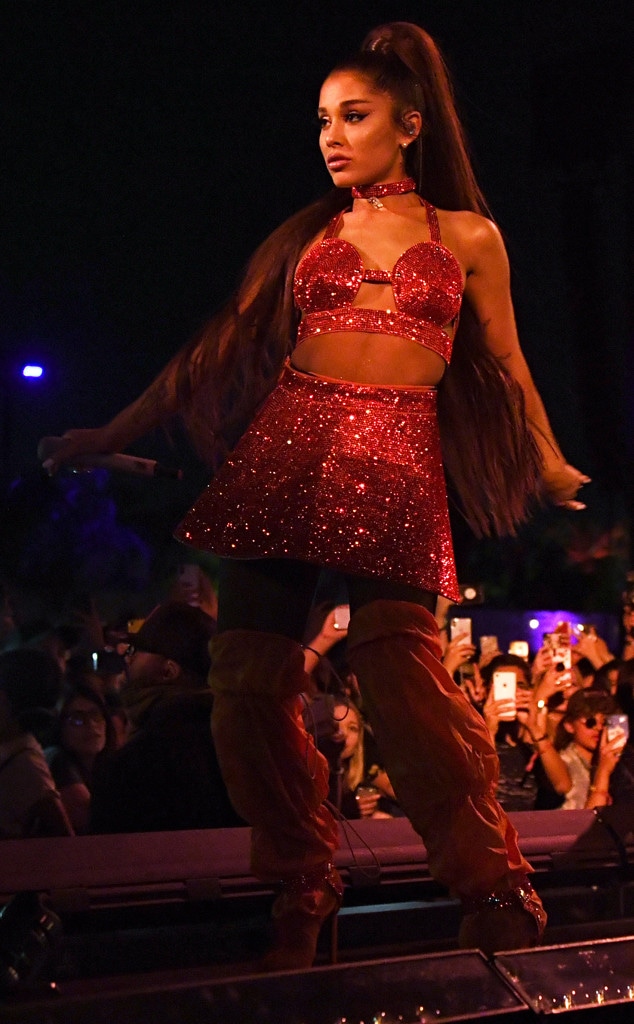 Kevin Mazur/Getty Images for AG
It turns out Ariana Grande used to be one of Jim Carrey's number one fans for both his acting chops as well as his realness. In fact, she still might be.
On Saturday, the "God Is a Woman" singer added a series of posts about the actor to her Instagram Story. One of them included a quote by Carrey about depression and how to understand it.
"Depression is your body saying, 'I don't want to be this character anymore. I don't want to hold up this avatar that you've created in the world. It's too much for me,'" the quote card begins.
It continues, "You should think of the word 'depressed' as 'deep rest.'  Your body needs to be depressed. It needs deep rest from the character that you've been trying to play."
Grande wrote under it, "The whole LOML [love of my life] forever."
The 25-year-old said in a subsequent post, "I LOVE YOU SO MUCH" over a photo of the Dumb and Dumber star.
She then explained that her Jim Carrey fandom even extended into the virtual world of the byegone days of AIM chats.
"My first AIM username was jimcarreyfan42 when I was in like 4th grade," she wrote. 
Don't worry, Ari, we've all been there when it comes to fan girl AIM screen names.
Her post about depression, however, comes just days after the award-winning singer opened up about some of the harder moments when it comes to music.
On Thursday, Grande tweeted then deleted many posts about her current "headspace" and how she's feeling just weeks after beginning her whirlwind Sweetener tour. Many fan accounts captured her tweets via screenshot.
One fan reportedly tweeted their praises to the singer and commended her for making music her "therapy" and having it "heal" her.
"Making it is healing. Performing it is like reliving it all over again and it is hell," she replied.
In another tweet, Grande said she felt "empty." She continued, "I wanna have more to say / better energy to give u and rn I don't have anything."
She said in a third message, "it's hard and i'm trying and my soul is confused and tired and i love u."
About a week before that, she shared a very personal image of her brain and the "terrifying" visuals of PTSD in the scan following the 2017 Manchester bombing attack that occurred at her concert.