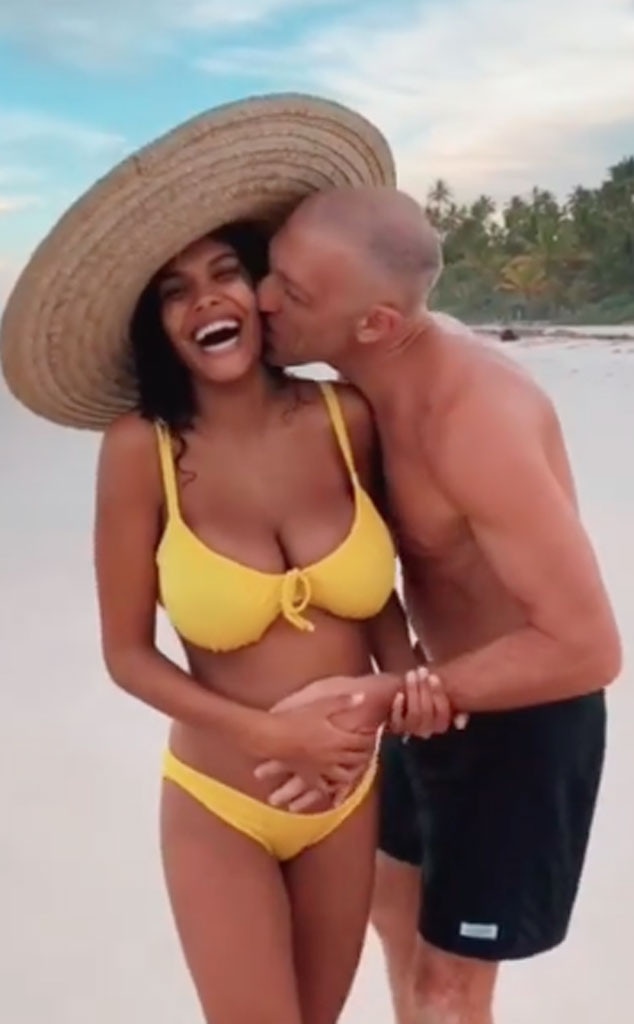 Instagram
Vincent Cassel is now a father of three.
The 52-year-old French Ocean's Twelve and Ocean's Thirteen actor and his wife, French model Tina Kunakey, 22, have welcomed their first child together and his third daughter, Amazonie.
"Amazonie est née ❤️," Cassel wrote on Instagram on Friday, alongside a photo of a waterfall in what appears to be the Amazon rainforest in South America.
"Zozo :)," commented Tina's brother, Zakri Kunakey.
The majority of the Amazon rainforest is in Brazil, where Vincent and his wife have a home. The actor moved to Rio de Janeiro after his 2013 divorce from Monica Bellucci.
He and his ex share two daughters, Deva, 14, and Léonie, 8.
Vincent and Tina wed in their native France last August.