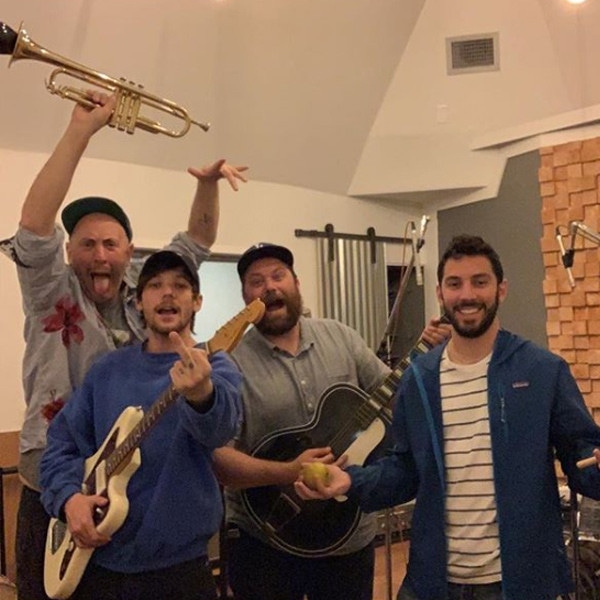 Instagram
Sometimes the "Little Things" bring some much needed joy.
On Friday morning, Louis Tomlinson returned to Instagram for the first time since his sister Félicité Tomlinson's death.
In two pictures seen on the social media site, the former One Direction member was spotted in the studio with friends as he held a guitar and then put on some headphones.
"Studio," the 27-year-old captioned the shots. He would also post a song he was listening to on Instagram Stories. The track was DMA's "Lay Down" from the album Hills End.
As you likely could have guessed, fans were more than excited to see the singer back in the studio.
And while details about what he could be working on remain top-secret, it certainly gives pop culture fans hope that fresh tunes could be coming soon.
Earlier this week, Louis also returned to Twitter where he expressed gratitude for all the fans supporting him during a difficult time.
"Just wanted to thank everyone for their lovely words over the past couple of weeks," he wrote to his followers. "Back in the studio today to vocal something I wrote a few months ago. Sending you all loads of love x."
Louis' sister Félicité was found dead at the age of 18 on March 13. She reportedly collapsed after a suspected heart attack at her apartment in London.
"You were my best friend, sister, motivator and person that could make me laugh until I cried," younger sister Phoebe Tomlinson shared on Instagram shortly after Félicité's passing. "I'm lost without you and the thought of never seeing you again scares me like you wouldn't believe. I will love you forever and ever and you and mama will have a place in my heart until the day I die."