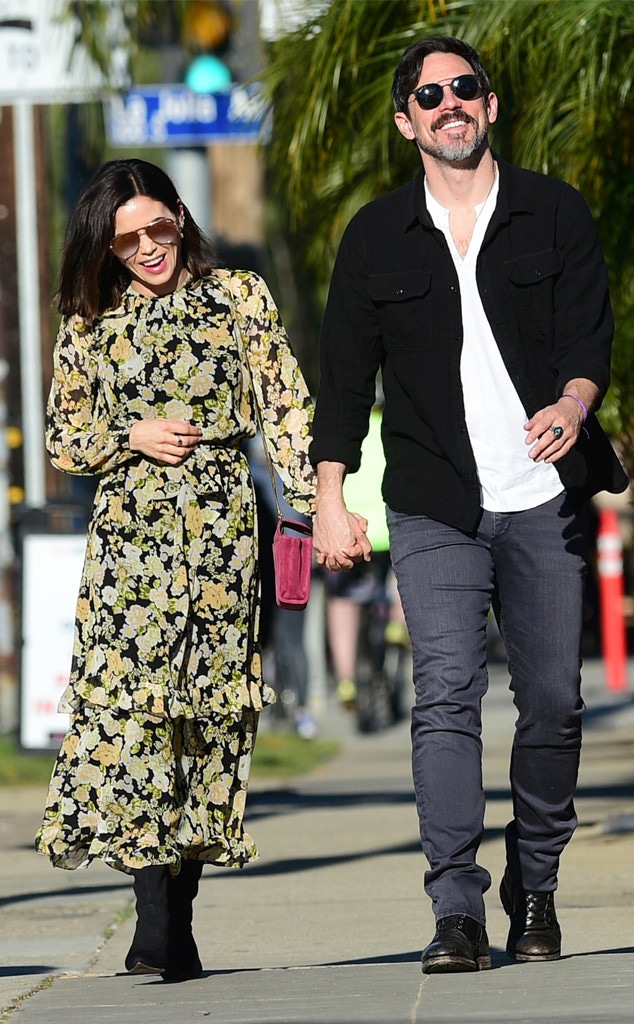 Hollywood To You/Star Max/GC Images
Jenna Dewan has a new hobby thanks to her new boyfriend. 
The dancer and actress has been going strong with her beau Steve Kazee and it seems his interests are starting to rub off on the star. As she revealed to temporary Ellen DeGeneres Show host John Cena on Friday, she is now a wrestling watcher. 
"Steve, my boyfriend, is a huge wrestling fan and he got me so into it," she shared with Cena, a famed WWE pro. "I watched WrestleMania by myself. He wasn't even in town."
While Dewan has found romance with Kazee, a fellow actor and Tony Award-winning Broadway star, she also acknowledged how her life has changed in the past year. 
Back in April 2018, she and ex-husband Channing Tatum announced their amicable separation after nearly nine years of marriage. Six months later, the dancer filed for divorce.
The two have remained civil ever since the split, always making it clear their priority is peacefully co-parenting their daughter, 5-year-old Everly Tatum. 
"It's no secret I had like a very intense year and a lot of change," she told Cena. As she explained to the host, she's a "hippie at heart" and likes to do practices and rituals that connect her to "something greater than" herself. She noted to Cena those rituals helped her through change and her "crazy" year. The star even took a two-week trip to Peru to live with a tribe. 
Now, she's opening up about all of it in her new book, Gracefully You: How to Live Your Best Life Every Day. 
While reflecting on a winding journey can be tough, Dewan noted, "It was really cathartic and actually fun to write this."