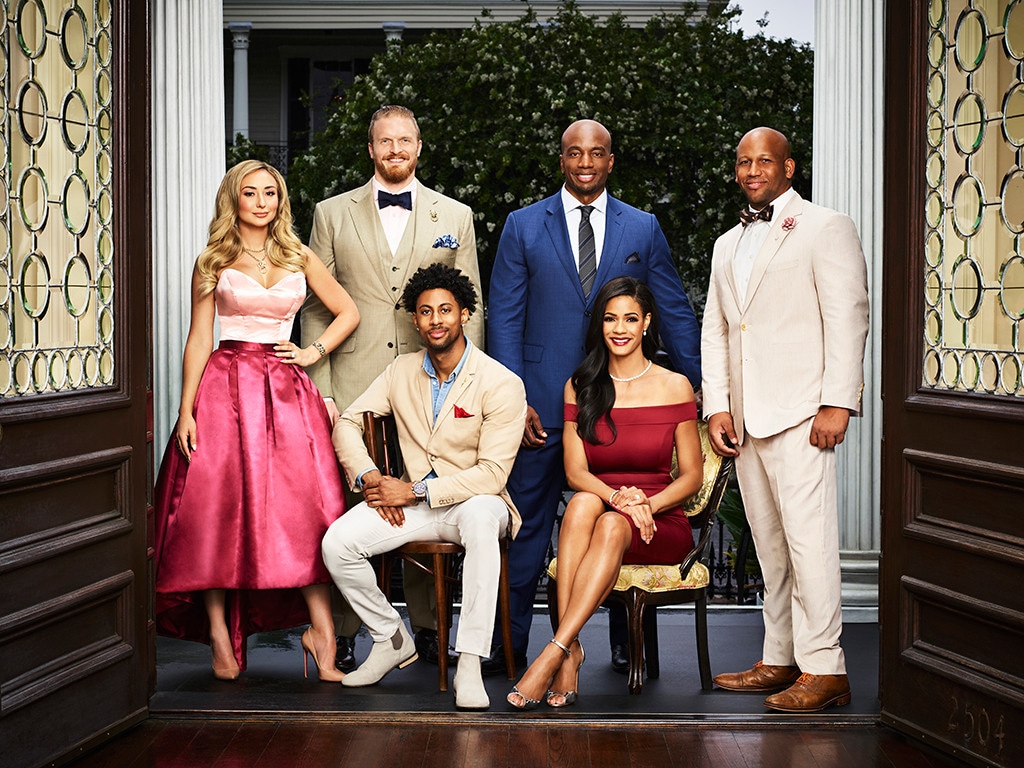 Bravo
So, you got a divorce and are still starring alongside your ex on a reality show. What could go wrong? If the El Moussas can do it on Flip or Flop, why can't Reagan and Jeff Charleston do it on Southern Charm New Orleans? See for yourself in the exclusive Southern Charm NOLA season two trailer below.
"My secret to happiness is getting divorced," Jeff says.
What starts out fine, quickly devolves.
In the trailer, it's all fun and games for Jeff, Reagan, Tamica Lee, Barry Smith, Justin Reese, Jon Moody, Rachel McKenzie and Kelsey Nichols.
"We've got sex appeal, with my friends, there's a good time around every corner," Tamica says.
Until the fun runs out—and you don't need a tarot card reader to see why.
Sure, they're divorced, but that doesn't mean Jeff and Reagan are drama free, especially when Reagan moves on and looks for the chance to have the family she's always wanted. Jeff even pulls a Colton Underwood and takes off running at one point in the trailer above.
The new season features Tamica embracing a career transition—she's going from early morning anchor to afternoon show lead—so she can have more time for motherhood and her marriage. Meanwhile, her husband Barry is expanding his fitness empire. Justin's career is on fire, but in his personal life, he's feeling the pressure from Kesley. Jon is still making a name for himself in the art world and Rachel continues being the person everyone turns to for advice.
"Pack your s—t, it's a category five hurricane," Tamica says in the trailer.
Southern Charm New Orleans premieres Sunday, June 2 at 9 p.m. on Bravo.
(E! and Bravo are both part of the NBCUniversal family.)