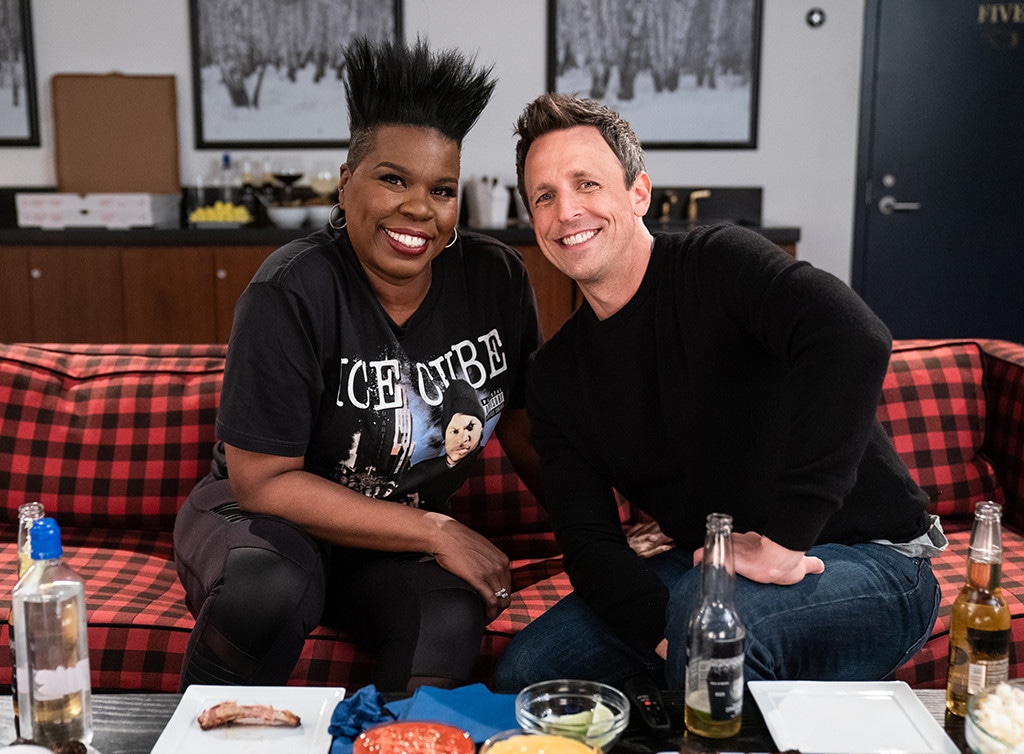 NBC
Is there anything better than watching a new episode of Game of Thrones? Yes, it's Leslie Jones watching a new episode of Game of Thrones. That's right, Game of Jones is back on Late Night with Seth Meyers.
Jones, an Emmy nominee for her work on Saturday Night Live, is a big Game of Thrones fan. Like, really big. Look how happy she was meeting the cast at the Emmys back in 2016. So the final season of Game of Thrones wouldn't be complete without us watching her watch it.
Did they change the title sequence just for her? Yes, apparently, because "they knew that I was going to get that ass," Jones said.
"What ass?...Game of Thrones is confusing enough without you immediately saying you have to get that ass," Seth Meyers said.
Then it became time for her to tackle a key story element: How are Jon Snow (Kit Harington) and Daenerys Targaryen (Emilia Clarke) related? "His mama and daddy is Robb Stark's sister and Daenerys' uncle, I believe. Something to that effect, because they're cousins. No, they're not cousins, they're auntie and nephew," Jones said. "So, how'd that happen?"
In the video, Jones took issue with how Bran introduced himself to people, called the Winterfell council stinky and revealed her plans for a dragon (she'd do drive-bys and attack men who don't text her back). Then, Jones trashed Euron Greyjoy and…and then said she'd date him.
One thing is clear, need Jones to play a dragon on SNL immediately.
Watch the full video above.
Late Night airs weekdays, 12:35 a.m. on NBC.
(E! and NBC are both part of the NBCUniversal family.)