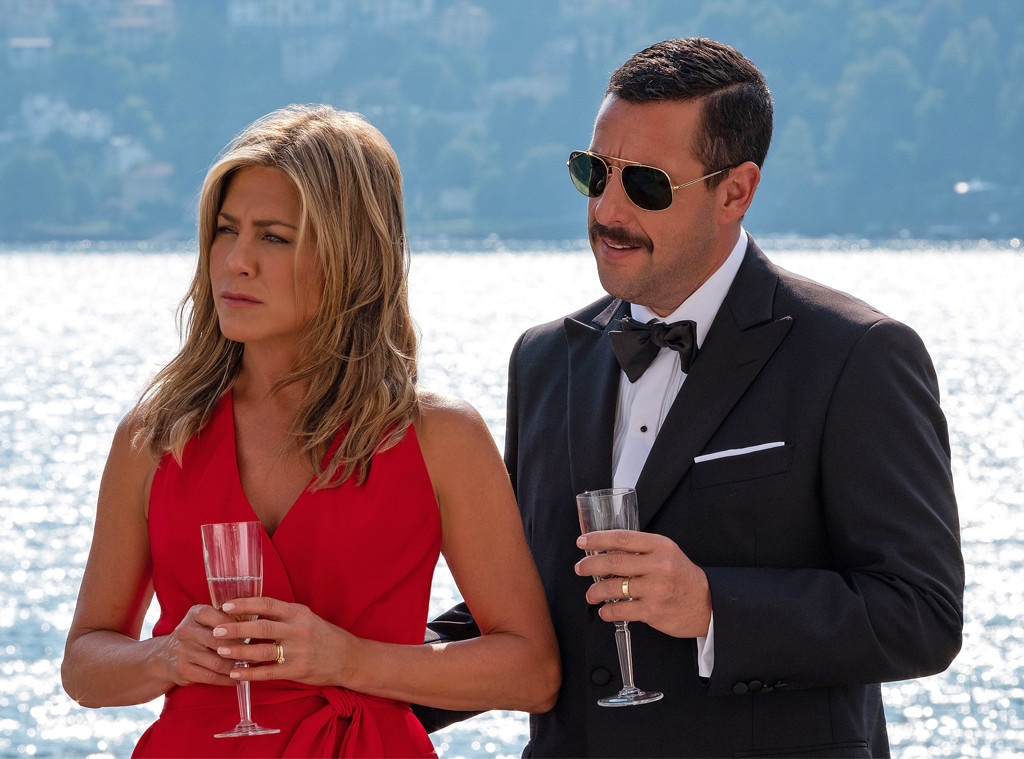 Netflix
Jennifer Aniston and Adam Sandler are out to solve a murder mystery.
For the first time since 2011, the Just Go With It costars got together for a brand new movie called Murder Mystery, which will come out in June on Netfilx. 
Sandler stars as a New York cop who takes his wife, Jennifer Aniston, on the European trip he's been promising her, and they get invited to a family party on a fancy yacht after a chance encounter on the plane. When the elderly billionaire owner of the yacht is murdered, they become suspects. 
Terence Stamp appears as the murdered billionaire, and Luke Evans, Gemma Arterton, David Walliams, Erik Griffin, and John Kani also star. 
Jennifer Aniston and Adam Sandler have been friends for decades, and starred together in the 2011 movie Just Go With It as coworkers and best friends who fell in love and got married. Now, they're playing an already married couple. 
Murder Mystery falls under Sandler's deal with Netflix after the huge success of his first two films for the streaming service: The Ridiculous 6 and The Do-Over. Aniston recently starred in the Netflix movie Dumplin'. 
You can see the first images from the film above, which show Sandler sporting a very cop-like mustache. 
Murder Mystery will debut in June on Netflix.