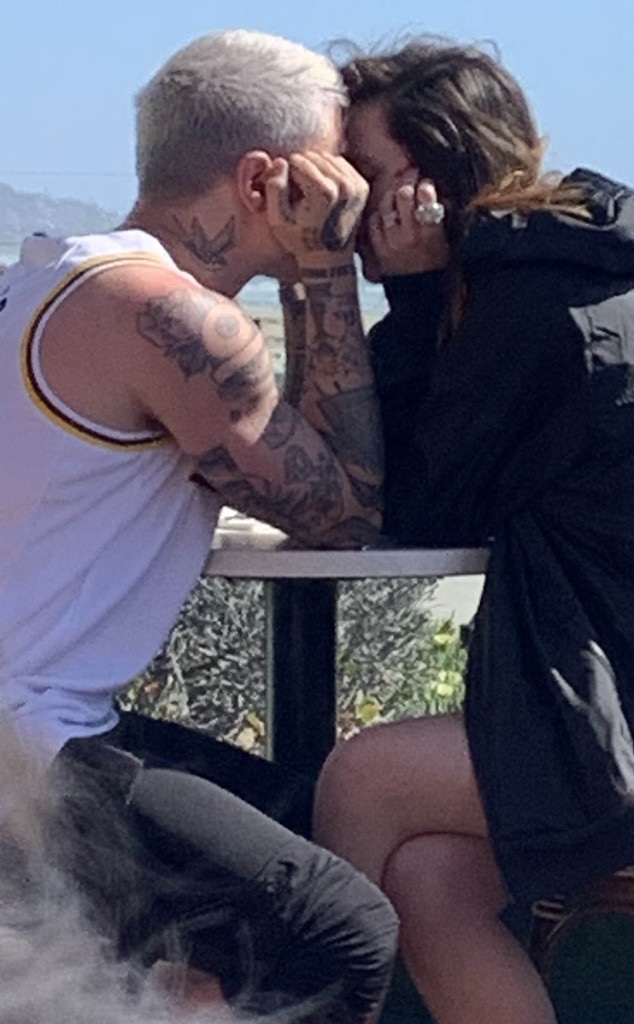 Vantagenews / BACKGRID
Bella Thorne has been spotted spending time with someone new following her split from Mod Sun.
On Monday, April 15, the former Disney Star took to Instagram announce her breakup with the rapper, sharing a picture with Mod along with the message, "I will always love you. All good things must come to an end." Now, photos have emerged of the 21-year-old actress getting close with Benjamin Mascolo this week while out together in San Diego. 
E! News can confirm the pictures were taken on Wednesday, April 17, after her split from Mod. A rep for Bella also tells E! News that she and Mod were already broken up at the time.
So who is Benjamin Mascolo? Let's get to know Bella's rumored new beau below!
1. He's in a Band: Bella's new man is an Italian singer who, along with his pal Federico Rossi, formed the duo Benji & Fede. 
2. He Lives in Modena, Italy: According to his Facebook page, Benji lives in Modena, but he also lived in Hobart, Tasmania while studying at Rosny College.
3. He's 25: Benji was born on June 20, 1993. He'll turn 26 in two months!
4. His Favorite Artist Is Ed Sheeran: Back in March 2017, Benji sat down to interview his "favorite artist ever," Ed Sheeran. At the end of the interview, Benji asked Ed if he could write his name on his arm so he could get it tattooed! See the moment above!
5. He Has a Major Social Media Following: Singer Benji currently has 1 million followers on Instagram. While his Facebook page currently has over 400,000 followers.