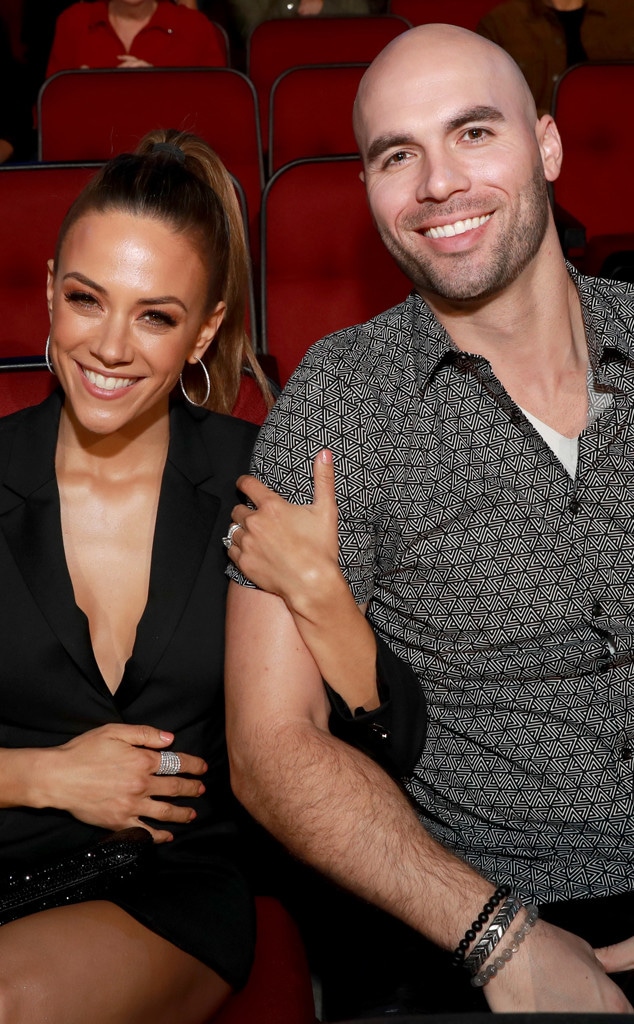 Rich Fury/Getty Images for iHeartMedia
Paging nurse Jana Kramer: Your husband may need some help this week.
According to Instagram Stories, Mike Caussin recently experienced a procedure some men are afraid to commit to. Oh yes, he got a vasectomy.
While some may be quick to hide in their bed and rest as they recover, Mike and Jana decided to document the recovery on Instagram Stories.
"So Mike got a vasectomy today and he's laying in the room with peas on his balls so I think it's kinda funny," the former One Tree Hill star joked. "You literally have peas on your balls."
"Damn right….I'm actually struggling," Mike added while holding a glass of wine. "I should drink some more of this."
What really tickled Jana is the fact that her husband wanted to take a certain medication to possibly relieve his symptoms.
"I think the funniest thing about all of this is that he took my medicine—my strong medicine from my C-section when I had a baby cut out of me but yet he gets a little, little cut out of his balls," the co-founder of Moms And Babes Box shared.
"A little cut?" Mike added. "You should have seen that thing." LOL!
All joking aside, the former NFL player was able to play a game of Yahtzee before going to bed. And for those wondering if these two are done expanding their family, it's still to be determined.
"Mike will say if you asked us six months ago, we would have said hell no we're not having another kid," Jana previously shared with E! News. "We think we're done but we really want to adopt. That's been something I've always wanted to do, he's wanted to do."
The host of iHeartRadio's Whine Down  podcast added, "Right now, we don't have millions of dollars. We don't have nannies for days. We're moving into our house in Nashville this year. I do think we are done but I don't know."
Get well soon, Mike!