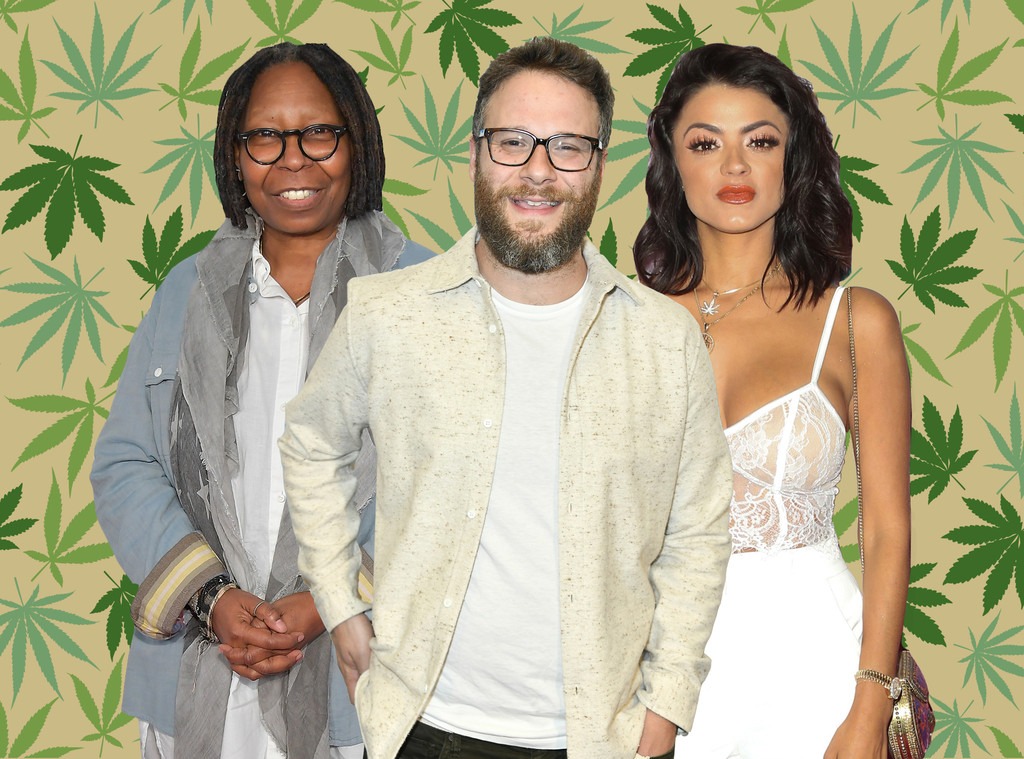 Getty Images/E! Illustration
Some celebs truly have their sights set high!
From Whoopi Goldberg's announcement of her line "Whoopi & Maya," to Willie Nelson's "Willie's Reserve," it seems like more and more stars are exploring the CBD and cannabis business.
"As an activist, I've championed human rights, social issues and concerns of the disenfranchised, among other things," The View co-host previously wrote in an open letter. "My latest venture concerns a social issue near and dear to my heart: the right for women to have access to the analgesic and other therapeutic qualities of cannabis."
This seems to confirm a trend that has started long before 4/20. For some, weed is the new wine and owning a cannabis farm is so much cooler than owning a vineyard.
For Shahs of Sunset star Golnesa "GG" Gharachedaghi, she just recently announced that she is launching her own CBD-infused cocktail called The Mood Lifter, which will be available at Slate in New York City for a limited time starting today.
"After 10 years of having Rheumatoid Arthritis and going through every class of medication to get some relief, I finally listened to my holistic mom and began treating my autoimmune disease with cannabis," the Bravo star shared exclusively with E! News when discussing her company Wüsah. "My health is better than it has been in nearly 15 years, so I knew that I had to make the world hear me somehow about this miracle healing plant so I created Wüsah, a cannabis wellness brand."
Ultimately, these stars are just a few of the many people exploring the business of cannabis in 2019. 
In honor of 4/20, check out our gallery below to see which of your favorite celebs have dipped their feet into cannabis brands and products.
Don't forget to consume responsibly and always consult with a doctor when using for medical purposes.