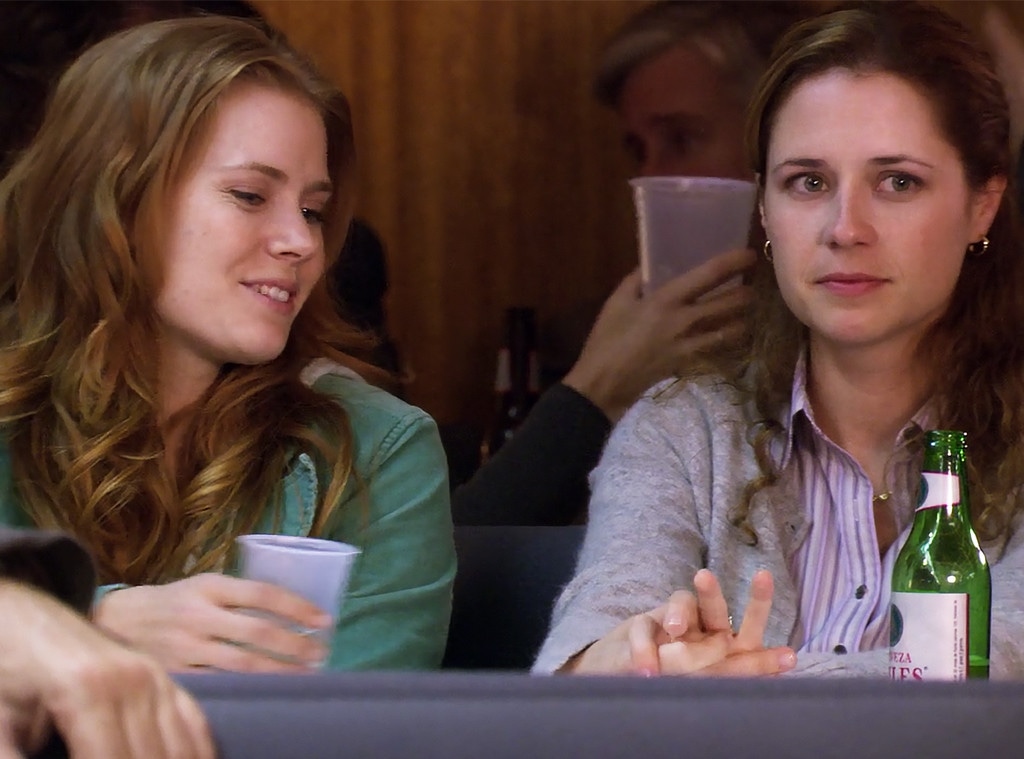 NBC
Some episodes of The Office are more iconic than others, and "Booze Cruise" is up there among the best. 
It's the episode that took place mostly on a boat, where Jim (John Krasinski) professed his love for Pam (Jenna Fischer) to Michael (Steve Carell) just as Roy (David Denman) and Pam finally commit to a wedding date. Fischer did us all a favor way back in 2005 and filmed a behind-the-scenes vlog, featuring the crew and cast and some throwback tunes to go along with it. 
The video's been online a while, and has been on Youtube since at least 2007, but Fischer tweeted it out on Tuesday night. 
"OMG. I just found this Behind the Scenes video I shot from the Booze Cruise episode of The Office. Sorry for the poor film quality. But man, this took me back!" she tweeted, and honestly no apology necessary. 
Fischer is the cutest vlogger ever as she introduces the crew and shows off the prop engagement ring given to her by Roy after she hands the camera to costar B.J. Novak, and she marvels at how cute John Krasinski and Angela Kinsey look together, and chronicles a staring contest between Rainn Wilson and Craig Robinson. 
She also documents Novak's descent into sea sickness as they filmed on a real moving boat. 
There's even a montage to the song "Maneater," and truly, if Fischer has more of these, we need them immediately. Or we need to go back in time and figure out how to join this crew, because it looks like an incredible time. 
The Office aired on NBC.