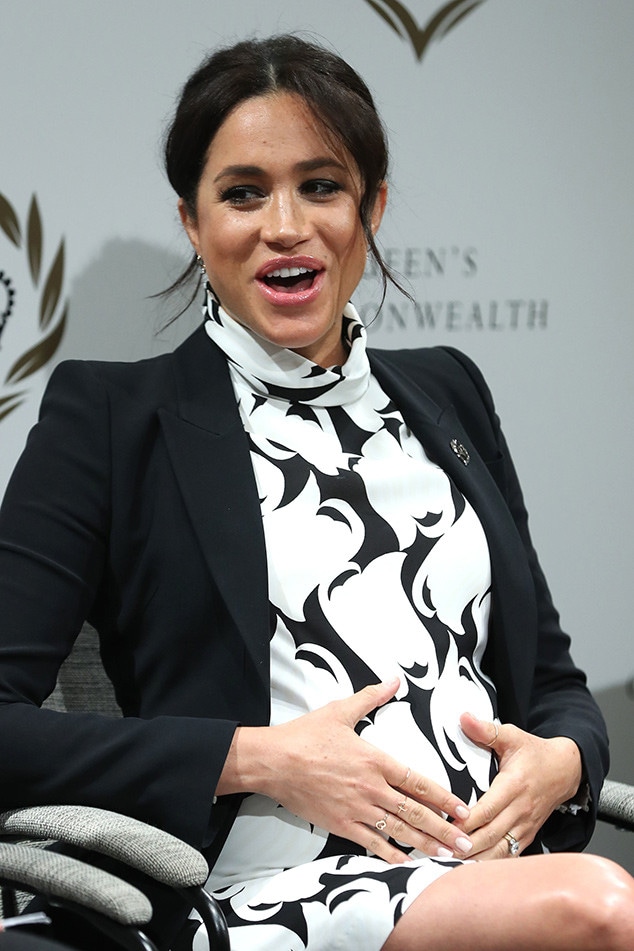 Daniel Leal-Olivas/AFP/PA Wire
Meghan Markle, is that you typing? 
It was not too long ago that the expectant Duchess and Duke of Sussex unveiled their new Instagram account. The first post even featured a message signed off specifically by Meghan and Prince Harry. However, there are suspicions that Markle may be involved with the account event when it is not noted. 
The most recent hint came on Monday when the account featured a new post celebrating the many donations made in honor of the royal baby ahead of his or her arrival. "Their Royal Highnesses wanted you to know the impact of your support—the direct effect your donation, energy, and action made!" the post's message read. "YOU chose to be part of the collective good, and you have made a real difference."
"Whether a $5 donation, £1000 contribution, offering to volunteer, or spreading the word–you've played your part. And on behalf of The Duke and Duchess (and Baby Sussex), we thank you so much," the message continued before concluding with, "You made this happen. Thank you."
The writer noticeably evoked a feeling that he or she was speaking straight to followers with the constant use of "you," a change from the typically more formal language used on royal accounts.
"This is due to you and your husband bringing awareness to you program via social media. Well done," one reader responded as if they were speaking directly at Meghan. 
If Markle were to take over the reigns of their account from time to time, she wouldn't be a stranger to social media. As a former American actress, the star had amassed a significant following on her own online accounts as well as her since-shuttered lifestyle website, The Tig. 
The mom-to-be's American background may also provide another clue about the star's involvement in the account. In that same post, the caption included the word "re-energized" spelled with a z. However, the Kensington Palace account has previously spelled the word with an "s" as is common in the British style. 
Such is also the case for "organization," which is typically spelled "organisation" in the British English style, as is evidenced in a Kensington Palace tweet from last year. 
However, the Sussex account has used both spellings, raising more of an eyebrow over just who exactly is writing the captions. 
Whatever the case, fans are certainly enjoying the content. As one fan commented on the most recent Instagram post, "This is just the best page with the best followers and community."