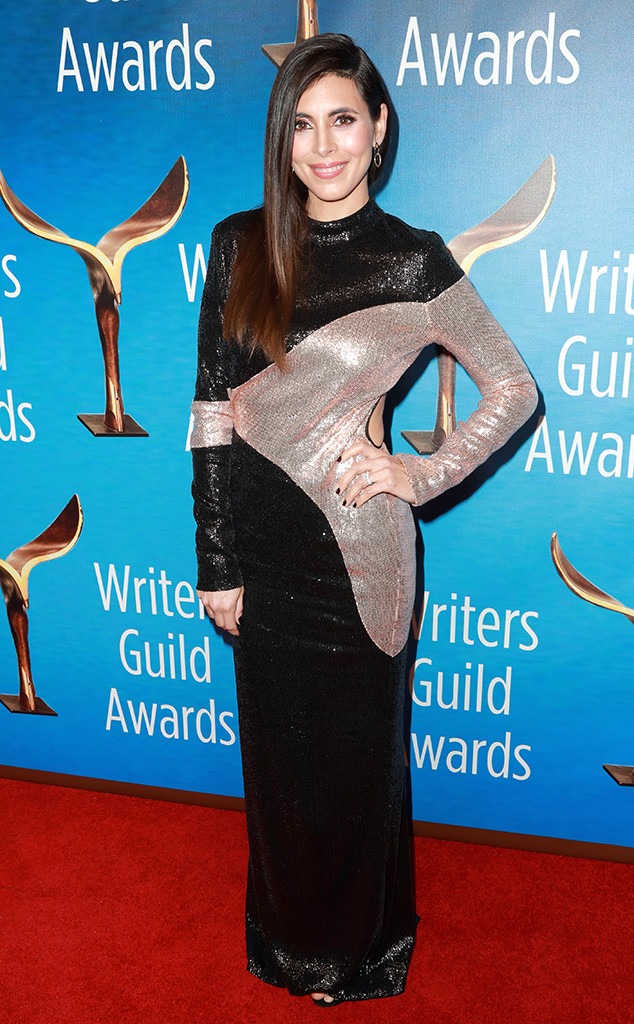 Getty Images
After months of hard work, Jamie-Lynn Sigler is reaping her fitness rewards. 
The 37-year-old actress of The Sopranos fame shared the results of her recent fitness journey following the birth of her second son, Jack, in January 2018. 
"A lot of you write me about my fitness journey. Here it is," she captioned two photos of herself side by side on Instagram. "This was 5 months post partum.. and then the second photo was in January."
Crediting trainer Alicia Todisco, Sigler explained she does strength training several times a week "on a rug in my home." "Also, it is NOT about being skinny. I could care less," she concluded. "This hard work is what keeps all my professional and personal dreams alive. I have MS and I am still strong."
Todisco revealed to E! News exactly what goes into Sigler's workout regimen. In her words, "It's all about functional fitness!"
"When Jamie and I started training together after she had her baby, the main focus of our program was not simply restoring the core, but rather blasting it into an out of this world six pack!" Todisco told E! News. "We use dynamic moves that require the entire body to work together simultaneously; though these exercises are designed to target the core, they also activate muscle fibers head to toe, which results in total body shredding."
She explained, "We train using progressive periodized mesocycles, which means every 4-16 weeks we work specifically towards a few new objectives, all containing sub-goals. Some training periods focus on improving muscular strength, while others gear more towards endurance, toning, and mobility. We incorporate many different disciplines into her strength training workouts including yoga, pilates, light cardiovascular exercise and balance training to name a few."
When it comes to tools, free weights are definitely included. They are "probably the most utilized component, and you should see her with them!" Todisco said. "No joke, Jamie can lift real heavy! She's so tiny throwing around these massive weights that are bigger than she is. It's like watching super woman!"
According to Todisco, any client may need to modify their exercises, including those like Sigler with multiple sclerosis. "MS effects everyone so differently, so there are no concrete cut and dry modifications that need to be made across the board. For the cardiovascular component, we usually need to get a little creative. As with every client, we'll start new exercises in a modified way...sitting versus standing, holding on for balance support or with a decreased range of motion," the trainer told E! News. "Jamie is a quick learner, and because she always gives 200 percent, it doesn't take long for her to master a new move without any modifications."
As for the busy schedule that often comes with being a mom of two and an actress, Sigler made it all work with her fitness plan. 
"I'd love to take credit for Jamie's consistency and undying motivation, but it is all her!" Todisco said. "We do three training sessions per week at times that Jamie has carved into stone. Every week, those three hours are for her. She understands the importance of staying in a routine and truly is able to view exercise as a top priority."
If the star is traveling, the trainer explained to E! News they will schedule FaceTime training session and the actress will also independently do home workouts Todisco assigns.
"Beyond that, we perform fitness assessments so that we can see tangible results constantly. We set goals, she crushes them way ahead of schedule and then we go bigger and harder," she said. "When you see your hard work paying off, when you feel healthier, stronger, and more confident, your mindset shifts from seeing exercise as something that you have to do to something that you want to do... something that you cannot live without. It becomes a healthy addiction!"