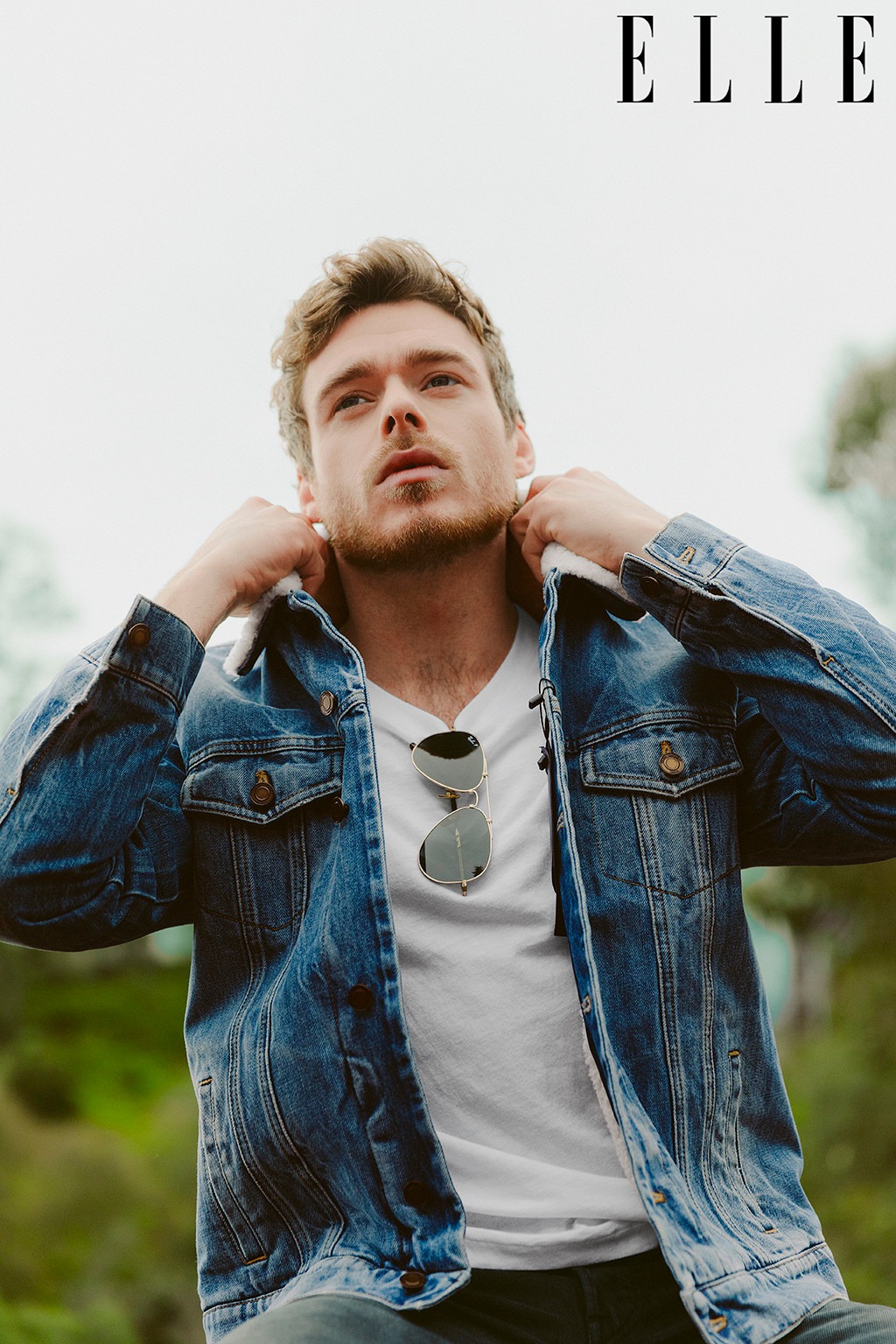 Elizabeth Weinberg
Richard Madden is baring it all...well, kinda.
Ahead of his latest film, Rocketman, the 32-year-old actor gets candid about filming sex scenes with both male and female co-stars. While most would assume the two would bring various experiences, for him, he feels "there's no difference."
"I dread doing these things," Madden confesses about the movie's highly-anticipated love scenes during an interview with
Elle
for their May 2019 issue.
Of the small contrast between doing an intimate scene with a man and/or a woman, he says, "With one you get stubble rash, right?" He continues, "That's basically it."
"Otherwise, there's no difference," he says simply, adding, "It's storytelling."
For those unfamiliar with Rocketman, the Scottish star's new movie follows the story of Elton John and his whirlwind years. Madden plays John Reid, so naturally, all anyone can talk about is the dynamic between him and Taron Egerton, who plays the legendary musician.
Aside from Rocketman, the 32-year-old star admits he's unsure of what's next. "I feel quite free at the moment," he says. 
The glossy reports he's leaving London behind for sunny Los Angeles, which comes a couple of months since his split with actress Ellie Bamber.
The way he sees it? "If I'm going to be reading scripts for two months, I'd rather sit by the pool than sit in a pub in East London."
Earlier this month, rumors sparked Madden and Brandon Flynn were becoming close after meeting each other in the City of Angels. The Sun alleged the Scottish actor has moved in with the 13 Reasons Why star.
"They've been on several fun nights out together, and Brandon has introduced lots of his friends to Richard," the publication reports. "He's even offered him his home to stay at whilst Richard sets up meetings, and tries his hand in Hollywood."
Just last week, the two were seen taking a stroll in L.A. The Bodyguard actor had his arm wrapped around Flynn's neck, while the Netflix star had his arm on Richard's waist.
However, both stars have yet to address the rumors about them.
To read Madden's full interview, you can check it out on Elle's website or pick up the glossy starting April 23.