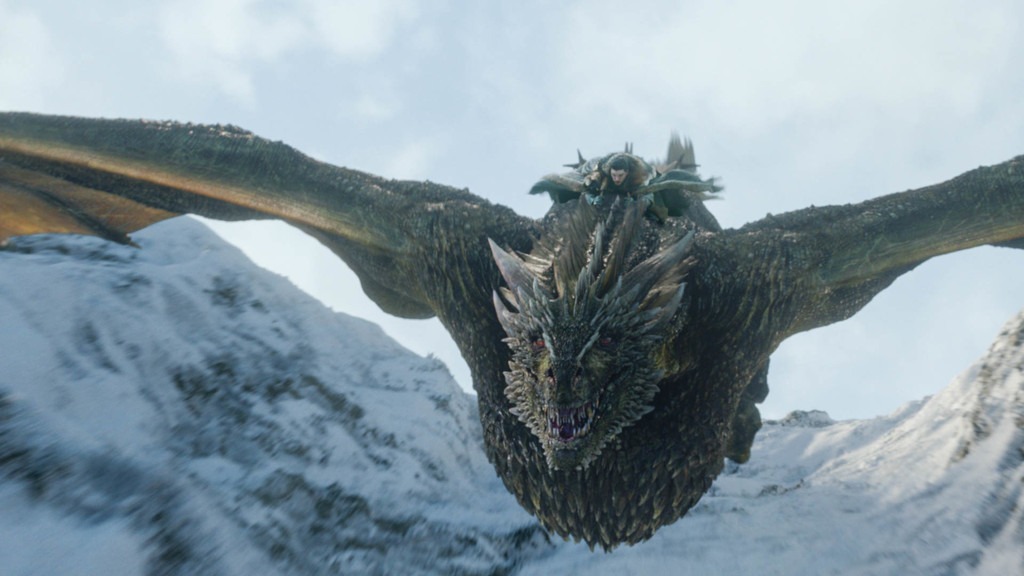 HBO
In "Winterfell," the season eight premiere of Game of Thrones, Jon Snow had a big, death-defying moment with some dragons. Yes, Daenerys Targaryen (Emilia Clarke) taught Jon Snow (Kit Harington) how to train her dragons. And by train, we mean she just told him to get on and hold on for dear life.
Jon did just that and soared around, flying for the first time. It was a spectacular scene, and one that required Harington to do quite a bit of rigging and greenscreen work, work typically reserved just for Clarke. It was work that almost ended Harington's life. Or so he says.
In "Game Revealed," a behind-the-scenes video released by HBO, Harington explained what happened to him when he got on the buck (which is basically like a mechanical bull).
"Buck work is not easy. I think what sums up the buck for me was there was a bit where Jon almost falls off," Harington said in the video below. "The dragon swings around really violently, like this, and my right ball got trapped, and I didn't have time to say 'Stop!' And I was being swung around."
"In my head, I thought, 'This is how it ends, on this buck, swinging me around by testicles, literally,'" Harington laughed. "Sorry. Probably too much information."
Click play on the video above to hear more from Harington, including all about the big news Jon Snow learned in the season eight premiere.
Game of Thrones airs Sundays, 9 p.m. on HBO.