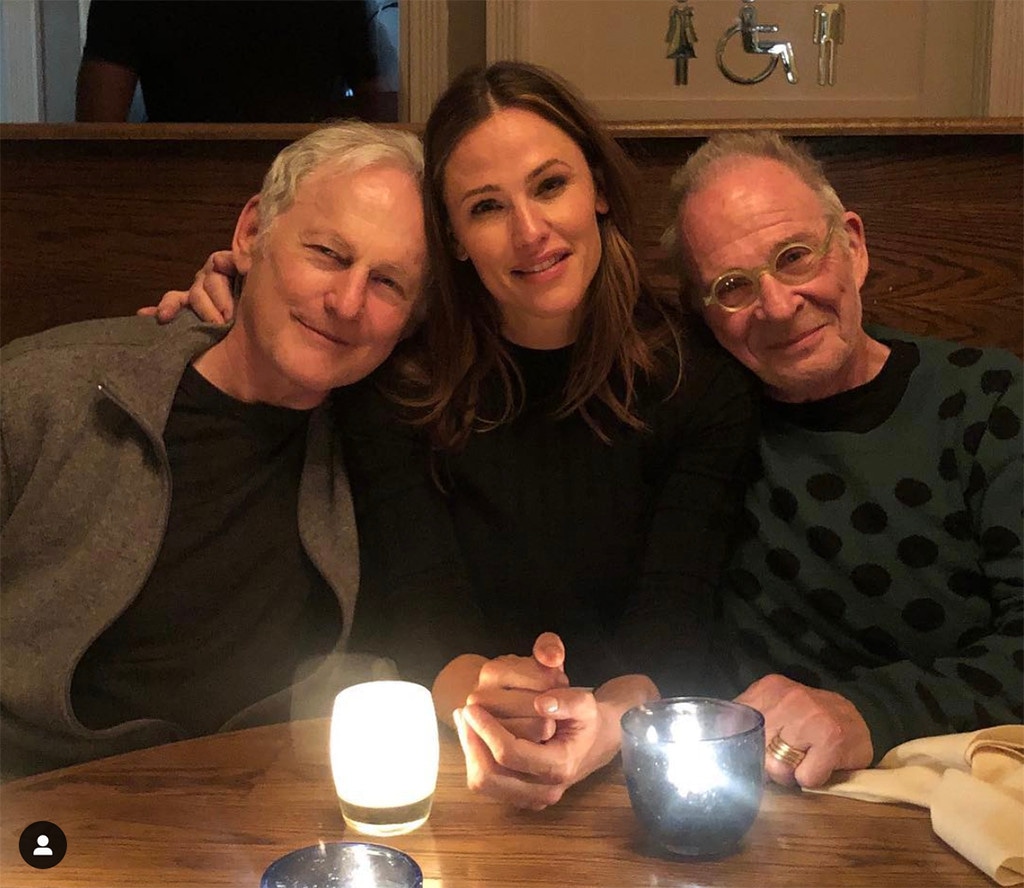 Instagram/Jennifer Garner
Thirteen years after the end of Alias, Sydney Bristow hasn't forgotten about her spy daddy...or her evil spy boss. 
Jennifer Garner posted a sweet reunion pic with Victor Garber and Ron Rifkin on Instagram, writing "A mini reunion in New York City—former castmates, favorite dinner dates, forever playmates." Garner credits Garber's husband Rainer Andreesen for the photo. 
Garber played Jack Bristow, dad to Garner's Sydney, and Rifkin played Arvin Sloane, the guy responsible for recruiting Sydney into the world of the fake CIA, who was last seen trapped in a tomb for all of eternity by Jack. But it seems like they're getting along well now! 
Alias aired on ABC from 2001 to 2006. 
Garner, Garber, and Rifkin are just the latest former costars to give the people what they want by getting back together at least for a quick pic on social media.
Courteney Cox (whose Instagram is fantastic, by the way) posted a pic with Friends costar Lisa Kudrow, and that was right after she guested on Busy Tonight for a Cougar Town reunion with Busy Philips. 
See below for all the reunions we've recently been freaking out over.