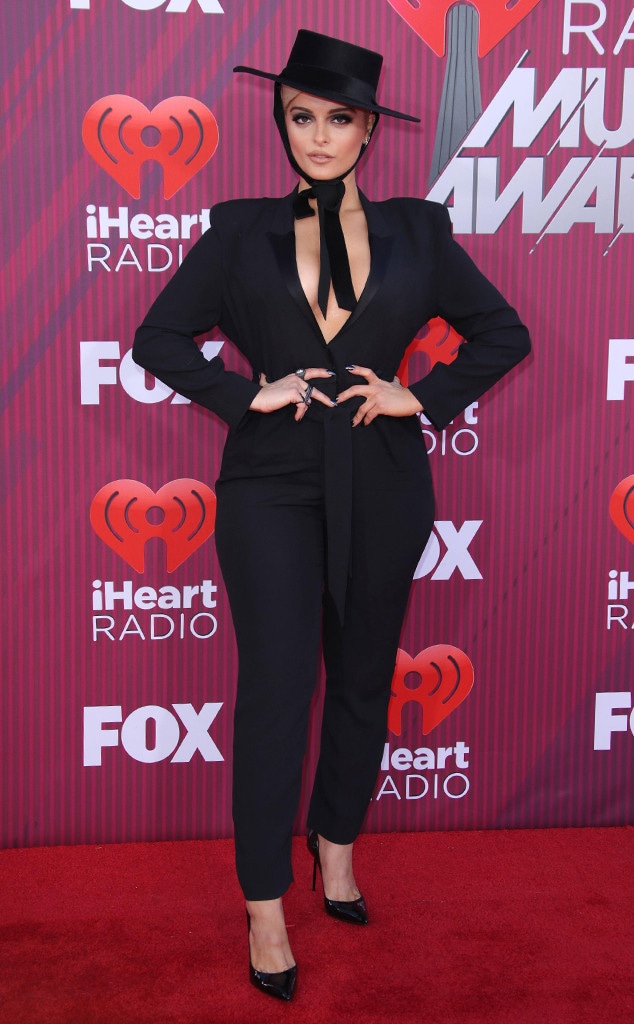 Matt Baron/REX/Shutterstock
Bebe Rexha is opening up to fans about her health.
On Monday morning, the Grammy nominee took to Twitter and revealed she is bipolar.
"For the longest time, I didn't understand why I felt so sick," Bebe shared with her 1.3 million followers. "Why I felt lows that made me not want to leave my house or be around people and why I felt highs that wouldn't let me sleep, wouldn't let me stop working or creating music. Now I know why."
She continued, "I'm bipolar and I'm not ashamed anymore. That is all. (Crying my eyes out.)"
During her candid confession on social media, Bebe also revealed that she is working on new music and hopes fans will continue to support her.
"This next album will be favorite album ever because I'm not holding anything back," she wrote. "I love you all very much. And I hope you accept me as I am."
Speaking of music, Bebe was able to attend the 2019 Grammys earlier this year where she was nominated for Best Country Duo/Group Performance thanks to her "Meant to Be" collaboration with Florida Georgia Line.
While on the red carpet, the 29-year-old was excited about what's to come after the track opened her up to new genres of music and fans.
"I hope so, 'cause I hate being stuck in a box," she told Ryan Seacrest about making music after the success of her Grammy nominee. "To me, I just wanted to make changes and have fun…I don't want to do the same thing, make pop songs that pop girls are supposed to make, I just want to make whatever I feel."
Currently, Bebe's latest song "Last Hurrah" is climbing the charts and continuing to receive radio airplay across the country.