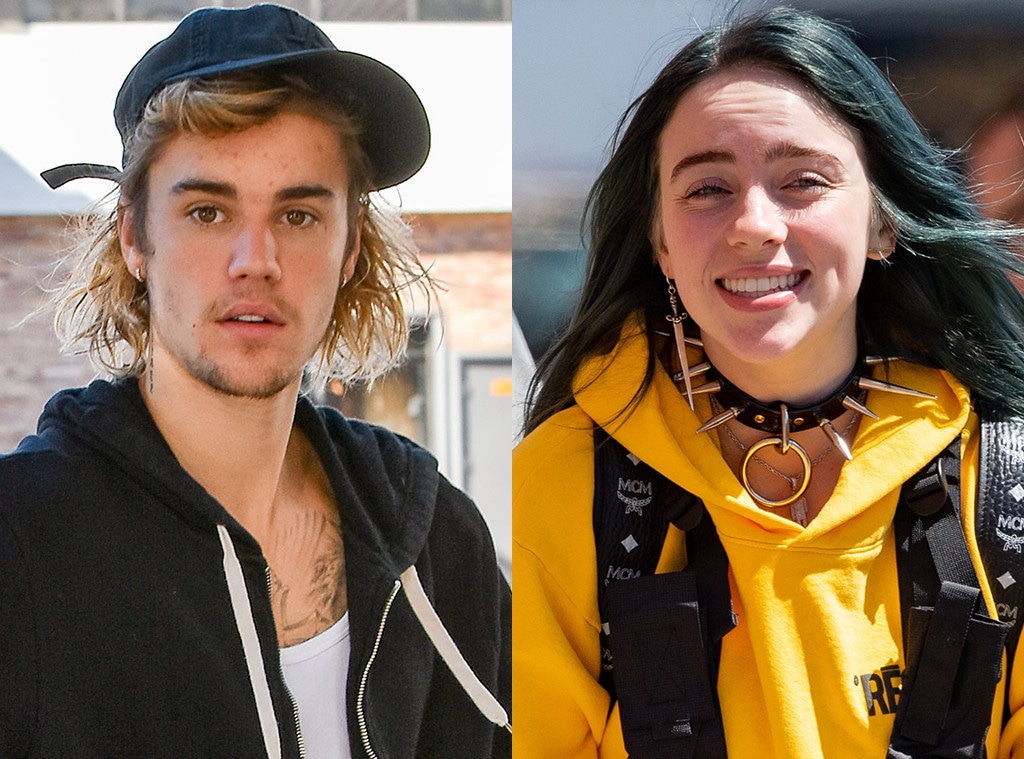 BG015/Bauer-Griffin/GC Image, RB/Bauer-Griffin/GC Images
Billie Eilish, meet Justin Bieber.
The 17-year-old singer finally met the 25-year-old pop star at Coachella on Sunday.
A video captured by a fellow attendee showed Bieber coming up to Eilish and giving her a big hug. The "Sorry" singer also posted a photo of the dynamic duo on Instagram. 
"So, this happened….Long and bright future ahead for you," he captioned the snapshot. 
It's no secret Eilish has been a longtime admirer of the Biebs.
"When I was, like 12, I was not a fan of him….That was, like, my first love," she said on KROQ's Kevin and Bean Show back in November. "That was the person I was in love with. In my head, he was in love with me. It was, like, a relationship with a person."
In fact, her love for Bieber was so strong she "would cry all the time just because he didn't know I existed."
Although, she once told Marie Claire she didn't want to actually meet the Grammy winner.
"I don't even want to meet him," she told the publication. "I don't want to cry in front of him."
However, the prospect of the two stars meeting seemed like more of a reality after Bieber started following her on social media. In fact, she recently told Entertainment Tonight he sent her a DM.
"The first thing he sent was a screenshot of a DM I sent him in 2014," she told the media outlet. "You know how when you follow somebody, you can see everything they DM'd you in the past? It, like, it felt good and it felt bad at the same time."
It looks like Bieber is a fan of the "When the Party's Over" star, as well. After Eilish finished performing at Coachella, Bieber took to Twitter and wrote, "proud of you @billieeilish"
It looks like this is the beginning of a beautiful friendship.