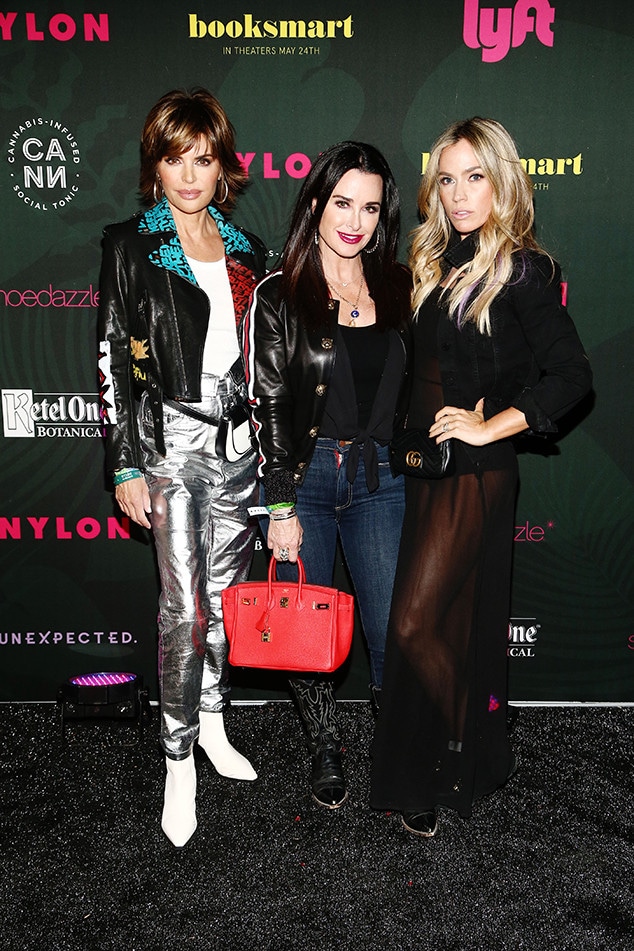 Tommaso Boddi/Getty Images for Ketel One Botanical
Kyle Richards has clap backs hotter than the sun beating down in Indio, Calif.
The Real Housewives of Beverly Hills star is currently getting her music festival on at Coachella 2019 alongside some of her Housewives co-stars, including Lisa Rinna and Teddi Mellencamp.
All of the RHOBH attendees posted the same photo of themselves standing together looking as stylish and hip as ever. Richards captioned it with perhaps the name they gave to themselves that day: "#chaperones"
While there were a flurry of positive comments on the picture, one rather negative remark was enough to warrant a pretty epic response.
"To [sic] old for the s--t go home grandmas," the Instagram user wrote.
"it's too *," Richards replied. "And you're sitting home doing what ?"
Richards' fans loved her response and stood up for the reality TV star.
"She's just jealous," one person added.
Another said, "people are really mean sorry about that you guys look fabulous."
Dealing with drama is nothing for Richards and the RHOBH women. The ladies of Beverly Hills' Housewives franchise are currently enmeshed in a controversy known as "Puppygate", which has essentially become an entire cast member in and of itself.
"I still don't understand why they had such a severe reaction. It didn't have to be like this. We could have sat down as two friends and talked it out, even if we ended up agreeing to disagree. That's what friends do," Richards said of Lisa Vanderpump in a blog post for Bravo.
"We don't just tell each other what the other wants to hear. That's not friendship. Contrary to some of the comments I've seen, Lisa and I did have a real friendship. We have laughed, fought, and made up. We've had our ups and downs. Some friendships have more than others. I always felt our friendship was worth it."
But all of the Puppygate drama is all the way back in Beverly Hills, hundreds of miles away from the Coachella Valley. Check out the photos below to see what other stars have been hanging out at the festival.
Puppygate drama aside, it's clear that these Housewives aren't letting any negative comments rain on their music-filled parade at Coachella.