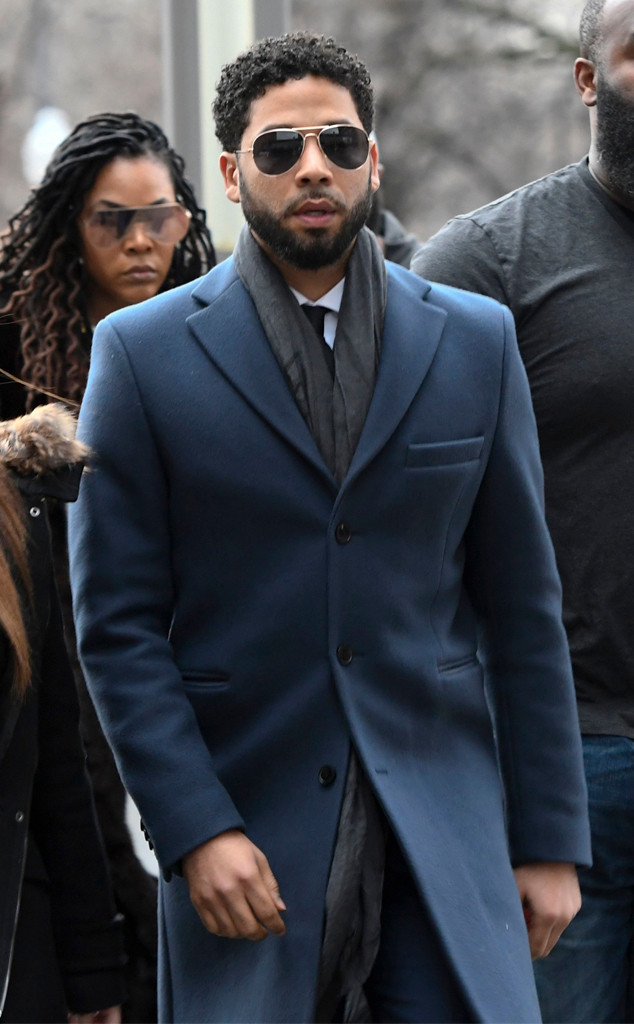 Matt Marton/AP/Shutterstock
UPDATE: Federal judge, Virginia Kendall, has denied Jussie Smollett's request to dismiss the Chicago lawsuit filed against him, according to court documents. Additionally, the judge said the Chicago Police Department can proceed to investigate the case.
Of the news, Smollett's attorney, William J. Quinlan, told E! News, "The Court today ruled that the City's case will be decided on the facts and not the pleadings. As you know, in the legal system dismissal on the pleadings is a very high bar and, as a result, the Court's decision is not surprising."
He added, "The pleadings are just the city's side of the story Now, Mr. Smollett will get to present his side of the case. Mr. Smollett has always maintained his innocence and is eager to have the complete facts of the case come out. He looks forward to taking depositions and otherwise bringing to light many of the facts that have been overlooked in the court of public opinion to date. Mr. Smollett is confident that once the full story is available he will be vindicated."
_____
Jussie Smollett is facing more legal troubles.
E! News has obtained the civil complaint that the City of Chicago filed against the Empire star on Thursday. According to the court documents, the city is formally requesting over $100,000 in "overtime pay that the City paid solely due to Defendant's false statements." Bill McCaffrey, a rep for the City of Chicago, tells E! News, "The Law Department has filed a civil complaint against Mr. Smollett in the Circuit Court of Cook County that pursues the full measure of damages allowed under the false statements ordinance."