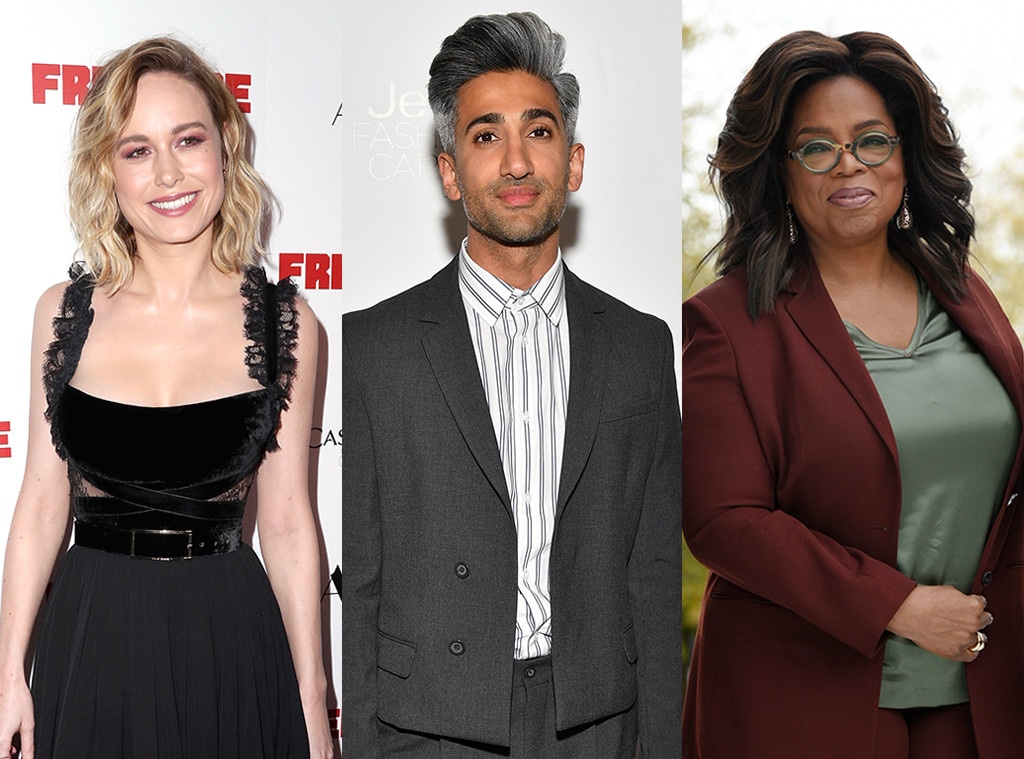 Getty Images
Oh, the French tuck. It works every time!
There's no question that Hollywood can't get enough of the talented cast of Queer Eye. But do they actually use some of the advice they see on the Netflix series?
You better believe it!
When Oprah Winfrey attended the Women in the World summit this week in New York City, she couldn't help but compliment Brie Larson's look that was inspired by the one and only Tan France.
"Ran into @brielarson back stage at @womenintheworld," Oprah revealed on Instagram. "She was wearing the cutest outfit ever and gave me lessons in French Tuck-ing that @tanfrance had given her."
Tan saw the adorable video and couldn't hide his excitement for a few fabulous ladies following his style advice.
"OMFG!!! Now THIS is the best way to start the f--king day!" he shared on Instagram. "Now let's see if @oprah will let me French tuck her, IRL!!"
For those not up to date on the trends, forgive yourself. We're here to help. According to Tan, a French tuck is when you slightly tuck a portion of your shirt into your pants or skirt. It helps give off a laid-back feel while also making you look a bit taller. Bonus!
Ultimately, Tan still can't believe Oprah and Brie are aware of his fashion trend.
"I've watched at least 30 times in the last hour," he joked in the comments section. Queer Eye co-star Bobby Berk added, "Hahahaha AMAZING!!!!"
For even more tips from the Queer Eye crew, stream the series on Netflix now.