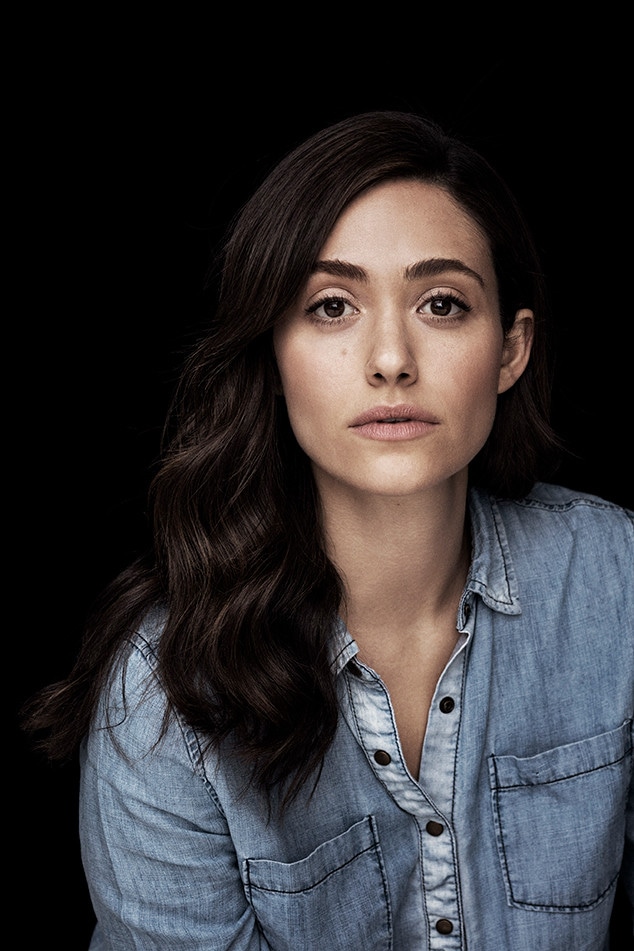 Courtesy of UCP
Emmy Rossum walked away from her hit Showtime series Shameless in the season nine finale, which aired in March 2019 but she announced her plans to leave the show back in 2018, leaving fans wondering what her next steps were going to be. After signing on to direct installments of Amazon's upcoming Modern Love, Rossum's next steps are finally revealed.
E! News has learned the Golden Globe nominee has signed first look deal with UCP, where she will develop premium scripted content and is attached to star and executive produce in Angelyne, a new project for NBCUniversal. The series, written by Nancy Oliver of Lars and the Real Girl fame, is inspired by features in The Hollywood Reporter about a mysterious billboard bombshell in Los Angeles. Sam Esmail, Rossum's husband, is attached to executive produce as well.
Through an investigation by Gary Baum at THR, Angelyne's identity was discovered in a story published in 2017. She was the daughter of Holocaust survivors and re-wrote her own story in 1980s Los Angeles.
"Emmy is an amazing talent and a force of nature. Over this past year we have had the pleasure of working closely with her as a producer and know firsthand that her talents know no bounds. We are lucky to have this triple threat in our family," UCP and Wilshire Studios president Dawn Olmstead told THR in a statement.
Rossum spent nine seasons on Shameless as eldest kid Fiona Gallagher and left to pursue new projects.
"I made 110 episodes playing the character of Fiona, and it's been an incredible journey," she told Shape. "I've learned a lot about myself as a person and as an actor. I want to leave the show while I still love it, and I know the door is open to come back if that feels right. I'm also extremely proud of what I was able to accomplish off-screen, with my negotiation for equal pay and the effect that had on other women in the industry and in general."
In 2016, Rossum made headlines when she lobbied to be paid as much as her costar William H. Macy.
"The way I look at it is that the end of one thing is the beginning of something else," she said. "I couldn't be more thrilled to spend time writing, directing, and seeing what other characters I want to play. It's both scary and wonderful."
No premiere date, nor a home for Angelyne was announced. Shameless will return for a 10th season on Showtime.
(E! and UCP are both part of the NBCUniversal family.)