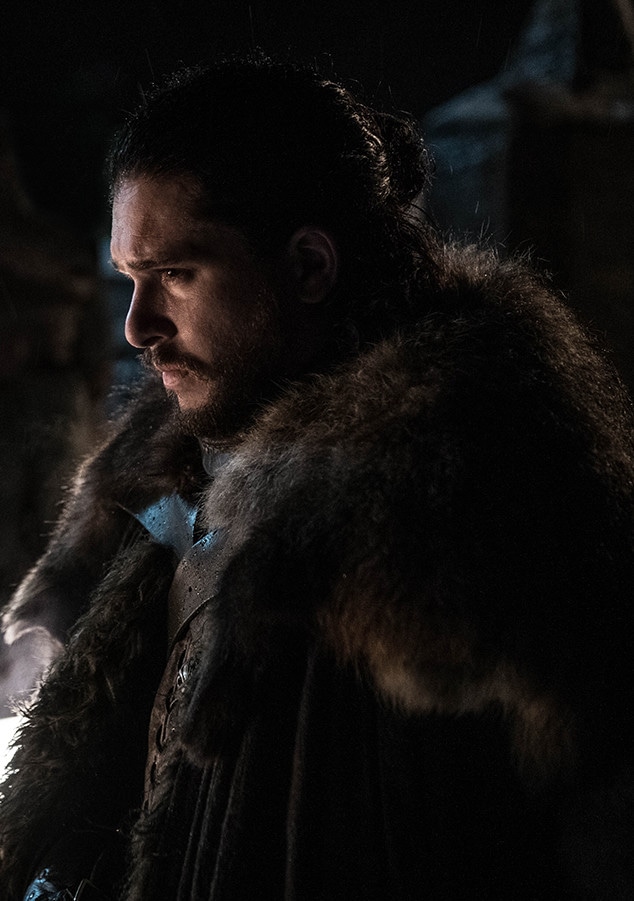 HBO
Much has been said about last scenes by the Game of Thrones cast, but Kit Harington's description of his—which may not be Jon Snow's last scene in the series, just the last one Harington filmed as his character—may never be topped: "It couldn't have been more of a wet fart of a scene," he told InStyle.
Hold on. What?
"I think I got my final day changed about 18 times, to the point where I didn't know when it was. I was like, 'Just don't tell me.' Then it came, and I had that final scene, which was very average," he explained. "I was just walking somewhere with Liam [Cunningham, who plays Davos Seaworth] and Jacob [Anderson, who plays Grey Worm]. It couldn't have been more of a wet fart of a scene."
However, when he was done, truly done with Game of Thrones, the emotions came.
"But I completely broke down after it. I'd seen Peter Dinklage do his last scene earlier in the day, and he broke down. I'd been at other people's wraps, like Sophie Turner's. You just saw them collapse. And it happened to me. It was a beautifully weighted ending. Then it was like, 'OK, I'm actually done with this show. I love it. It's my pride and joy, and it's been a pleasure to be a part of it, but I'm done,'" he said.
Harington also cried twice during the final season table read, and cameras were rolling for the documentary Game of Thrones: The Last Watch. The first tears happened while reading an episode and the second time was at the very end.
"The second time was the very end," Harington told EW, referring to the last page of the script for episode six. "Every season, you read at the end of the last script 'End of Season 1,' or 'End of Season 2.' This read 'End of Game of Thrones.'"
Now that it's over, Harington said he's not just feeling one emotion, rather "you feel a hundred."
"Sadness. Elation. Excitement. Dread, definitely. But more than anything there's just this flickering light at the end of the tunnel," he told InStyle. "Once it's aired and done, I think I'll just have this great sense that something's been lifted off my shoulders. I've underestimated how much pressure has gone with the show for 10 years."
Game of Thrones' final season premieres Sunday, April 14 at 9 p.m. on HBO.