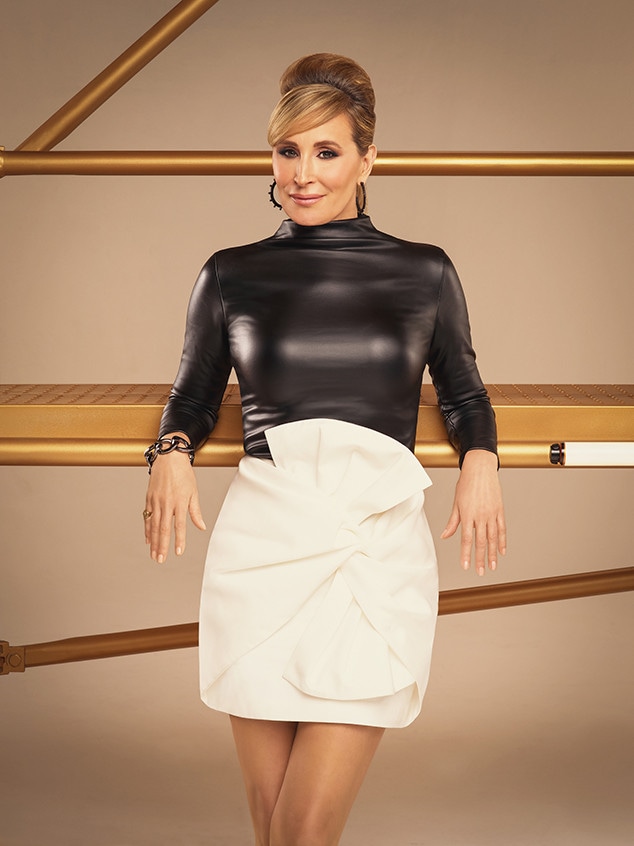 Bravo
The Berkshires has a way of bringing out the best and worst in the women of The Real Housewives of New York City. The best because it makes for great TV, the worst because sometimes it's just these women unleashing months of pent of hostility on each other. Bethenny Frankel has often been at the center of the Berkshires drama/entertainment, but in the Wednesday, April 10 episode of RHONY, Sonja Morgan got her time to shine.
After Dorinda Medley took the ladies to an old Morgan estate, Sonja reverted back to her Mrs. Morgan ways, and everyone noticed. She was put off when Dorinda touched letters on a table in the old Morgan family bedroom. Back at Dorinda's Blue Stone Manor, the rosé wine flowed. And flowed. Sonja and Tinsley Mortimer had a song and dance about the wine.
At dinner, which came with more wine, Sonja held Ramona Singer's dog basically the whole time, clutching her to her bosom.
"I needed to go berserk in the Berserkshires! It's the only way to handle it," Sonja wrote in her blog. "Of course, I had Coco as my trusty sidekick the whole time. I don't know why everybody was freaking out and saying, 'Put the down the dog, put down the dog!' They were basically saying put the dog down and nobody gets hurt! I felt I was going to get decked if I didn't. Geez. Party poopers."
And then the letters came up…somehow. The episode ended with Sonja screaming about the Morgan family letters before crying.
"As you can tell from my reaction, it is NOT okay to touch the historic Morgan family letters. They need to be protected behind plexiglass. This is why I needed to move out of the townhouse. Maintaining antiques and historic artifacts becomes stressful," Sonja wrote. "I need to just be Sonja again — the person that shows up to meetings, raises money for charities, and goes back to her own separate private life. I'm the mom to the Morgan family heir, but she's off to college soon, so my job of maintaining the stability of her childhood home is done."
The Real Housewives of New York City airs Wednesdays, 9 p.m. on Bravo.
(E! and Bravo are both part of the NBCUniversal family.)