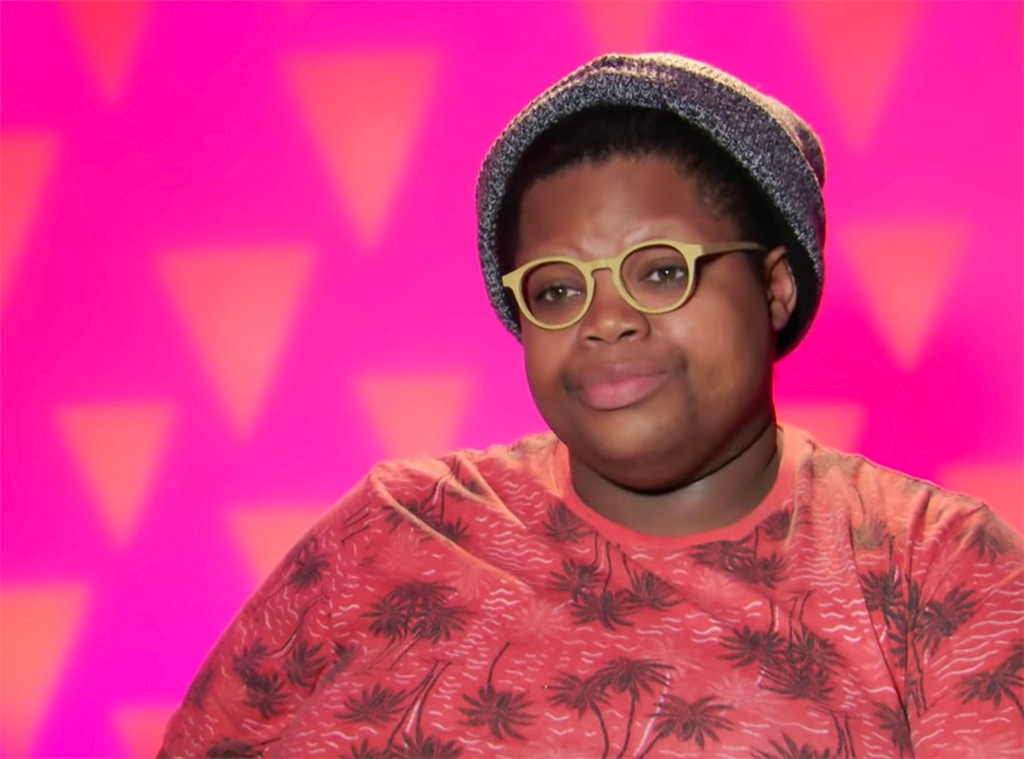 VH1
Silky Nutmeg Ganache hasn't had the most successful string of runway looks lately, and she knows it.
RuPaul also knows it, and in the exclusive clip below, Ru tries to get Silky to understand that she can't just skate by on her personality any longer, especially as this week is a design challenge. 
"I'm stepping outside my box once again," Silky says.
"When did you step outside your box?" Ru wonders.
"Last design challenge when I was just too pretty, apparently." 
"Uh, bitch, but you were in the bottom," Ru reminds her. 
Silky apparently didn't agree with the judges' opinion that her dress was not well sewn (even though you could see her bra above the dress in the back), and she's got a quick answer when Ru wonders who she does think should go home, and you can probably guess who she might name. 
"I think Yvie should go home," she says. "Just because she's hurt, and we ain't got time for that." 
Yvie doesn't believe her, and we're not sure we do either, just based on the fact that Yvie's been calling Silky out for weeks. Silky's got plans to take Yvie out, and we'll have to see if she manages to pull it off. 
The challenge in tonight's episode has the queens making sustainable high fashion looks out of organic ingredients. Kandi Burruss and Amber Valletta guest judge, with an appearance by Alyssa Edwards. 
RuPaul's Drag Race airs Thursdays at 9 p.m. on VH1.