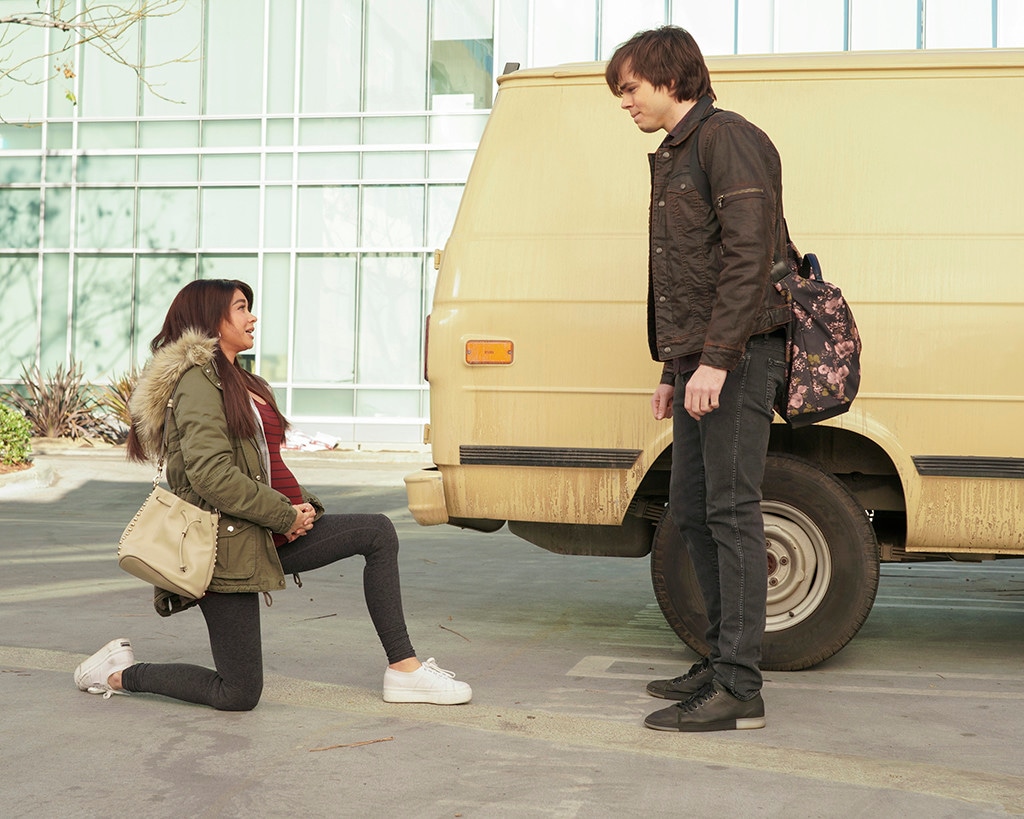 ABC
Dearly Beloved, we're gathered here today to watch a wedding go down in only the way a Modern Family wedding can go down. 
Haley (Sarah Hyland) and Dylan (Reid Ewing) got married during tonight's episode of Modern Family, and of course it was a mess from start to finish. The whole thing started with Haley thinking she was in labor, but it turned out to be those pesky Braxton Hicks contractions that every pregnant woman has on TV shows. When the doctor mistook them for a married couple, Haley decided she wanted to be a married couple, so she proposed. They were originally going to just go to the courthouse and elope, with Alex (Ariel Winter) as the witness, and then Claire (Julie Bowen) got a hold of that idea and was not happy. 
Suddenly, the wedding was a big event in the Dunphy living room, with the entire family there along with a celebrity dog and Luke's random girlfriend, and after looking around at the monster she and Phil (Ty Burrell) had created, they had a change of heart and sent Haley and Dylan on their way to the courthouse. 
In the middle of the night, they were back, not wanting to go through with the wedding without their families there. 
So what they had instead was a very sweet middle-of-the-night ceremony, with Phil and Dylan's mom officiating, and it turned out to be very cute and fairly perfect for those two slightly dysfunctional soon-to-be parents of twins. 
In the meantime, Phil realized that he never asked Jay for Claire's hand in marriage, so he went to him to ask. Jay refused...until Phil agreed to buy four of Jay's dog beds. 
Now we just have to wait for Haley to give birth, but if that event is anything like her wedding, it's surely going to be a joyful mess. 
Modern Family airs on ABC. 
Correction: This article originally stated this episode was the season finale, but there are actually two more episodes remaining this season.