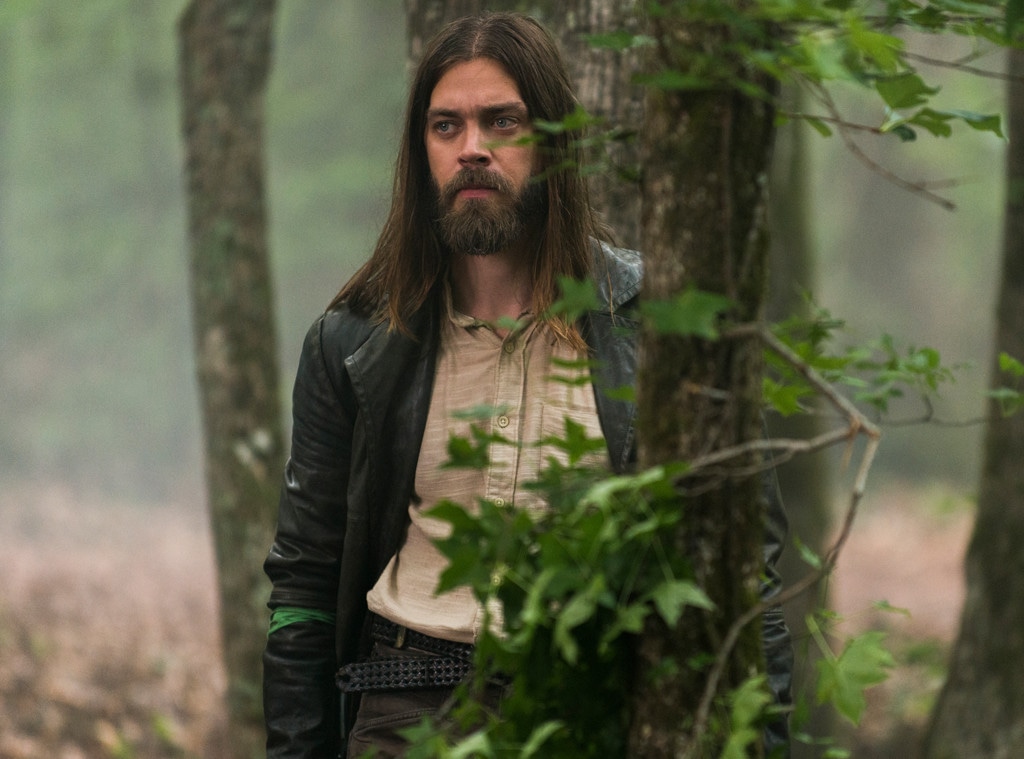 AMC
The Walking Dead sent star Tom Payne packing in season nine and now the character known to millions of fans as Jesus (because of his long hair and beard) has sent his zombie apocalypse look to the grave.
In an Instagram post from March, Payne teased the dramatic makeover with shots of lost locks. Then he kept fans waiting for close to a month before revealing his new dapper 'do.
"New beginnings," he captioned the March haircut photo.
"So I've been wondering how I should reveal what I look like now. Then I realized it's been a long time since I posted and got over myself. So @jjakerman took this yesterday while I was planking and I liked it so I'm posting #ShortHairDontCare," Payne posted on April 9.
Payne exited the show during the recently wrapped ninth season. His exit came after Andrew Lincoln and Lauren Cohan departed the show. And he was more than OK with leaving the AMC series.
"When they came to me with the idea, I said, 'As long as it's a really cool moment, let's do it!' I know a lot of people are going to be bummed about it, but I've been bummed for the last two years, that the character hasn't gotten as much cool stuff [on the show] as he has in the comic books. They gave me a really cool ending, and I'm happy with that," Payne told The Hollywood Reporter.
In his exit interview, Payne said he expressed unhappiness to the producers and he was frustrated with what his character was—really wasn't—doing.
"He's the most capable member of the entire group! And he wasn't used at all [on the show]. In the background, I was training every single week. I was ready and raring to go. You can't help but feel a little bit despondent when you're not released to do some cool stuff. It was mutual and they knew I would be OK with it. It's an amazing show and I was so honored to be a part of it, but at the same time, being the same character without anything fun to do is a bit frustrating," he said.
The Walking Dead returns for season 10 on AMC.