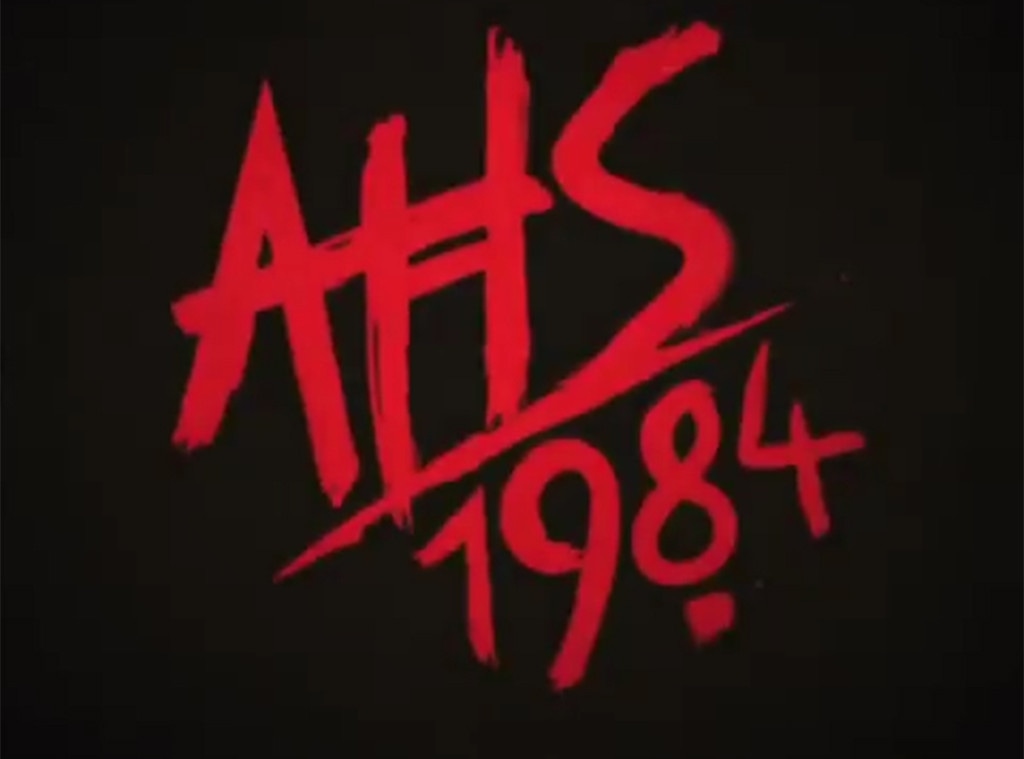 mrrpmurphy via Instagram
American Horror Story season nine is going back to the past. In a teaser posted on Instagram, series co-creator Ryan Murphy revealed the new season is called American Horror Story: 1984.
The teaser, below, features a young woman in 1980s garb running from a slasher in the woods. There's definitely some classic slasher movie vibes in the teaser. No premiere date was given aside from the hall, when AHS usually premieres.
Emma Roberts and Gus Kenworthy are the only officially confirmed cast members. The two will play girlfriend and boyfriend. Sarah Paulson, who has appeared in every season of the show, is expected to return as well. However, it seems another American Horror Story mainstay, Evan Peters, will be sitting this season out. At WonderCon, he told Extra he was taking a break.
In an interview with GQ, Peters opened up about the toll the show can have.
"It's just exhausting. It's really mentally draining, and you don't want to go to those places ever in your life," he said. "And so you have to go there for the scenes, and it ends up integrating it somehow into your life. You're in traffic and you find yourself screaming and you're like, 'What the hell? This isn't who I am.'"
Season eight of American Horror Story was set in the present/near future and was a crossover season between American Horror Story: Apocalypse and American Horror Story: Coven. The season introduced Cody Fern to AHS and brought back Jessica Lange, Connie Britton, Angela Bassett and Dylan McDermott to the franchise. Several actors, including Paulson, Peters, Frances Conroy, Taissa Farmiga and Kathy Bates played multiple characters.
However, because the show was a crossover and picked up stories from previous seasons, American Horror Story will now have to compete in the main drama category at the Emmys and not in the limited series categories. American Vandal and The Sinner are also bouncing to the ongoing series categories, according to Variety.
Watch Murphy's teaser above for more clues about the new season.
AHS will return to FX in the fall of 2019.