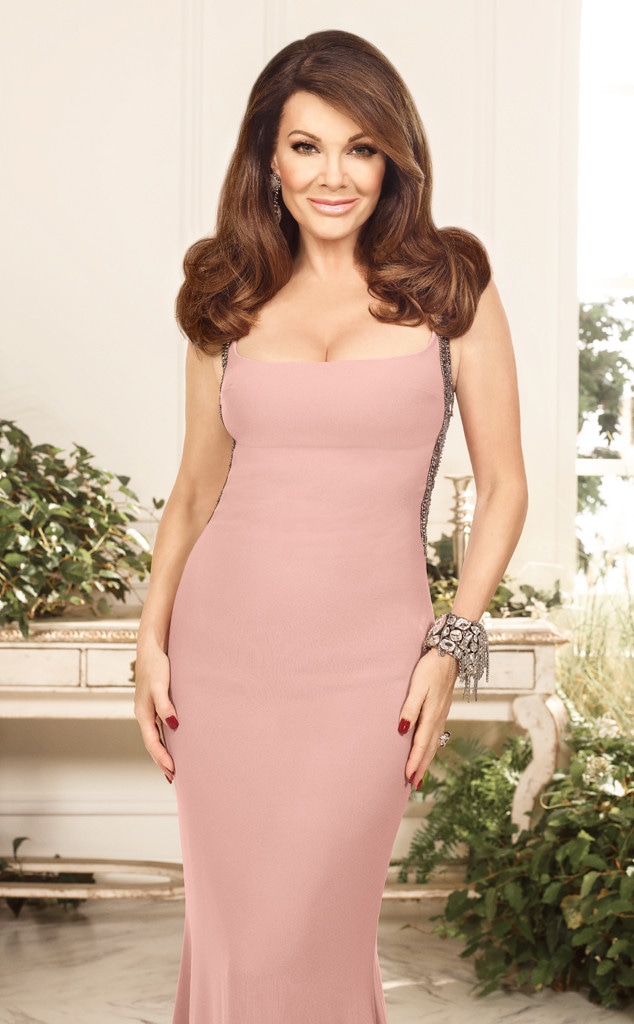 Tommy Garcia/Bravo
On The Real Housewives of Beverly Hills, a long friendship crumbled on screen for viewers everywhere to see when Lisa Vanderpump and Kyle Richards had it out during season nine.
The scene happened in episode eight of season nine, filmed months ago. And Kyle and LVP are still not speaking. Is this it for them?
"I don't know," Lisa told Andy Cohen on Watch What Happens Live with Andy Cohen. "I've just seen that scene, obviously it was a long time ago, it was seven months ago, but clearly she's not mourning the friendship because of this whole kind of nonsense that was on social media about 'Goodbye, Kyle!' It would've been funny, maybe—I mean, it wasn't that smart—it would've been funny, maybe if the friendship had been salvaged, but it hasn't. It's been very sad."
Kyle went to Lisa's house to talk to her about a story the ladies think Lisa plated regarding Dorit Kemsley and a dog she adopted from Lisa's shelter and subsequently rehomed.
"I would never accuse somebody of doing anything unless I have proof because we've all had accusations thrown out there—unless you have proof. When you swear on your children's lives, to me is sacrilege. You're holding your children up—I'm not going to tempt fate of the two people—three people—that I love—and Giggy—four people that I love more than anything in the world," she continued.
And audience poll showed viewers were 65 percent on Lisa's side, 35 percent with Kyle.
Andy asked Lisa what she missed most about Kyle, and she said, "I think we had a lot of fun together."
However, she has not seen any of the episodes this season apart from the big fight she had with Kyle. So she hasn't seen Kyle defend her and go back and forth between Lisa and the other ladies.
"Sometimes she straddles the fence and the fence gets stuck up her ass, you know? It's like if you're going to be a friend to everybody, sometimes your lord to nobody. Look, I don't know. Of course I miss that friendship, but maybe it wasn't such great friendship after all is said and done," Lisa said.
Lisa also answered rapid-fire questions about Puppygate, including whether Dorit believed she was giving the dog to another loving and permanent home, why John Blizzard still works for Vanderpump Dogs, who's to blame for Puppygate exploding, and who leaked the story about Dorit.
"I don't know, I think maybe it was somebody who wanted to throw me under," Lisa said.
As for why she stopped talking to all the ladies after her fight with Kyle, Lisa said it was Kyle's insistence that the other ladies believed she planted the story.
"I just felt very emotional, very raw…I thought I've been through this on season four, I've been through this on season six…It's an easy accusation to mistake," Lisa said.
The Real Housewives of Beverly Hills airs Tuesdays, 9 p.m. and WWHL airs Sunday-Thursday at 11 p.m. on Bravo.
(E! and Bravo are both part of the NBCUniversal family.)