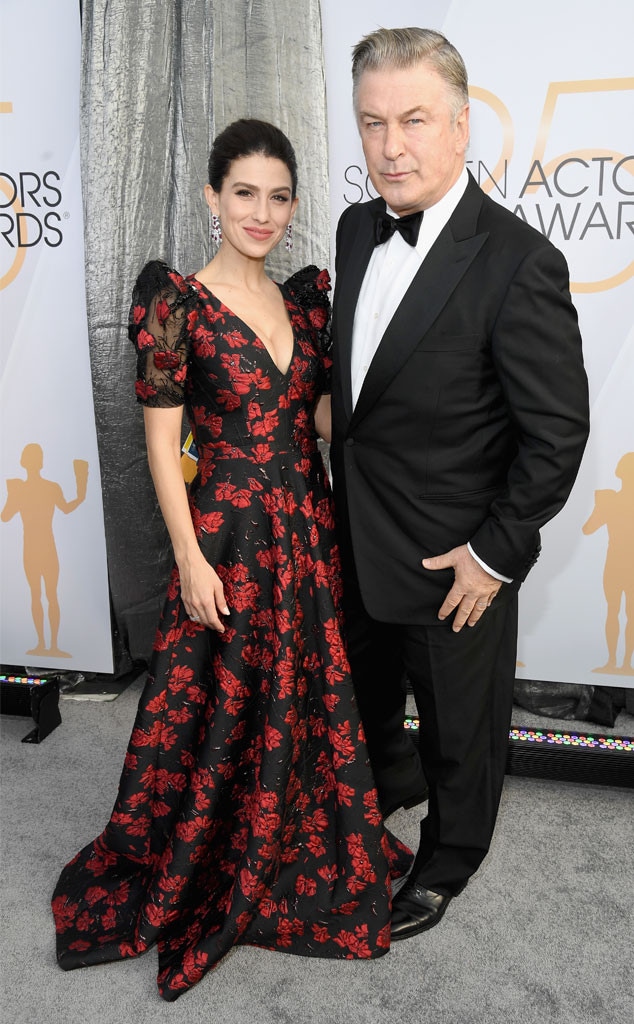 Kevin Mazur/Getty Images for Turner
When it came to pregnancy and the possibility of a miscarriage, Hilaria Baldwin did not want to hide anymore. 
Just days ago, the famous yogi, who has given birth to four children with Alec Baldwin, unexpectedly revealed on Instagram that she was "most likely experiencing a miscarriage." Baldwin explained she wanted to be open about the experience to combat the secrecy and pressure most women face behind closed doors in the first trimester. 
"This is something that has not been easy. I understand it and I wanted to come out and speak about it because it's something that so many people deal with and, as women, we're trained to deal with it silently," she told Hoda Kotb and Savannah Guthrie Tuesday on Today. 
As she explained in an essay penned for Glamour and in an interview on Today, she had gone for a routine ultrasound when the technician noticed the baby's heartbeat was not very fast and had not improved at a following appointment. "I'm pretty sure this is not going to stick," Baldwin candidly told Kotb and Guthrie, noting that she would find out for sure on Tuesday. 
"When we agree to be parents, we have to accept the good and the bad," she said. "We have to open our hearts and realize there are going to be hard moments, too."
And, as she is trying to demonstrate, mothers don't have to go through those hardships in silence. 
"Even before I got pregnant, I thought about what it would be like to have to share news like this. Having a miscarriage would hurt if I went through it in silence and it would hurt if I lost the pregnancy in front of everybody, I realized. At least sharing my story might help me and other women dealing with a miscarriage to find support," she wrote for Glamour. "Almost every single one of my friends has experienced some kind of struggle with infertility or miscarriage. I had such a fear of miscarriage with each of my pregnancies that I'd google the probability of miscarriage each day. And yet we're still so quiet about it. For me, this doesn't make sense."
The famous mom continued, "I understand why some women choose to keep this pain private, but it's such a personal thing—some people need to process the loss on their own, and others need to process it more publicly. Women deserve to have the option to do whatever they need to heal."
For Baldwin, speaking up gave others the floor to relate and share their stories, creating a comforting network of social media support. 
"Critics say something so personal should stay quiet. But I want women to know if that's not serving you, if that's not the way that you'll feel better, you don't have to do that. I wanted to lead by example in saying that there's another option out there," she continued in Glamour. 
"I want women who have gone through this to know: There is nothing wrong with you. You are not alone. I know this didn't happen because I did something wrong. This is just nature. Sharing allowed me to feel heard and helped me receive support and wisdom from other women who have experienced the same thing."
While Baldwin noted she is still healing both physically and emotionally, "my hope is that, whether it's a miscarriage or some other trial in life, women realize that they don't have to behave a certain way, or share a certain way, or hide a certain way."
(E! and NBC are both part of the NBCUniversal family.)