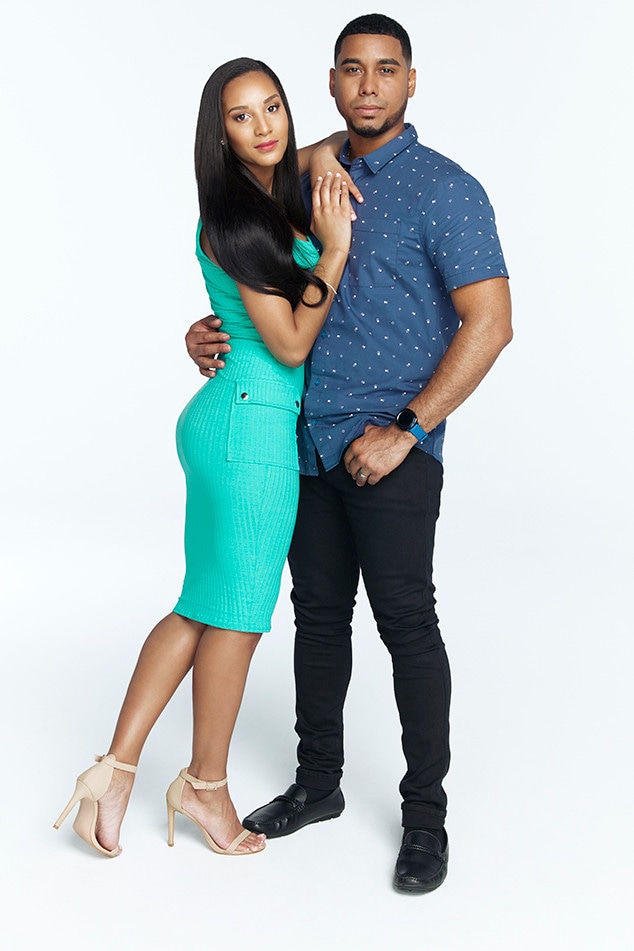 TLC
90 Day Fiancé is getting another spinoff. However, this one is all about one specific family, The Family Chantel.
Pedro and Chantel Jimeno, who will appear in the upcoming season of 90 Day Fiancé: Happily Ever After?, will take center stage—as will their in-laws—in the new reality series premiering in July on TLC.
"This is an awesome moment for TLC, as we create a family show based on one of our most popular 90 Day couples, and on a whole new night," Howard Lee, president and general manager of TLC, said in a statement. "Our fans can't get enough of Pedro, Chantel and their larger-than-life families. For a brand known as THE destination for love, relationships and family shows, The Family Chantel hits the bullseye."
The family members featured in the upcoming show include Chantel's parents Karen and Thomas, siblings River and Winter, and Pedro's mother Lidia and sister Nicole.
The drama has run high between the families of Pedro and Chantel since Chantel first introduced Pedro to her family under false pretenses. She told him he was coming to America on a student visa, not a K-1 visa...And from there, the drama has only grown, including arguments over chicken feet and culminating in a physical fight between Pedro and Chantel's family.
When viewers catch up with Pedro and Chantel in Happily Ever After?, Chantel is still blaming Pedro for the brawl that happened between him and her family and he returns to the Dominican Republic. However, Chantel isn't ready to give up on her marriage just yet and heads down to bring him back.
Ahead of the new series, TLC will air Pedro & Chantel: The Full Story on Monday, April 15 at 8 p.m. with an early premiere on TLC GO beginning Friday, April 12.
The Family Chantel is just the latest 90 Day spinoff. The series, which is breaking ratings records on TLC, also has 90 Day Fiancé: Before the 90 Days, the aforementioned 90 Day Fiancé: Happily Ever After? and 90 Day Fiancé: What Now?. TLC is also launching 90 Day Fiancé: The Other Way later this summer. The Other Way follows Americans who move across the globe for love.
Meet the other couples at the heart of Happily Ever After? season four below.
The Family Chantel premieres in July 2019. 90 Day Fiancé: Happily Ever After? premieres Sunday, April 28 at 8 p.m. on TLC.