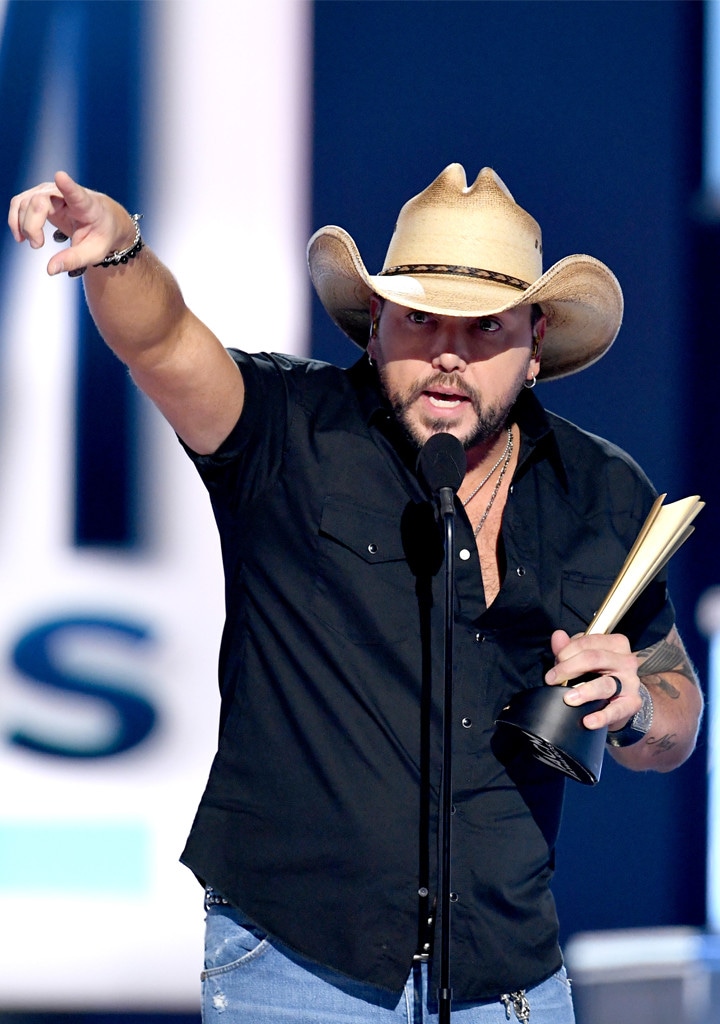 Kevin Winter/Getty Images
Not only has it been a good year for Jason Aldean—it's been a good decade! 
During tonight's 2019 ACM Awards, the country music superstar received one of the biggest awards of the evening. Oh yes, we're talking about the ACM Dick Clark Artist of the Decade Award. 
After an explosive performance and a warm introduction from George Strait, Jason took to the mic and looked back on his recent success.
"Man, I don't know, I look out, I see a lot of artists out here that have had a hell of a decade," he shared after getting a standing ovation. "This one right here, my boy Luke Bryan, Carrie Underwood, Keith Urban, Kenny Chesney. I feel very fortunate to have this."
In addition to thanking his team, Jason also took time to thank his family including wife Brittany Aldean. 
"And my wife, I love you. My family, my mom and dad that are here," he shared. "More than anything, thank you to the country music fans, country radio, you guys have changed my life forever, forever. Thank y'all so much. This is one of the proudest nights of my life. I appreciate it."
While tonight is sure to be unforgettable for Jason, the year is just getting started.
Starting May 3, the singer will kick off the 2019 Ride All Night Tour featuring Kane Brown, Carly Pearce and Dee Jay Silver. The artists will travel to more than 30 cities nationwide and perform their biggest hits live.
"Me and my boys are about to bring the NOISE!!" he previously shared on Instagram. "Can't wait to hit the road... Ya'll come see us!!" After tonight's big award and performance, we can't say no!