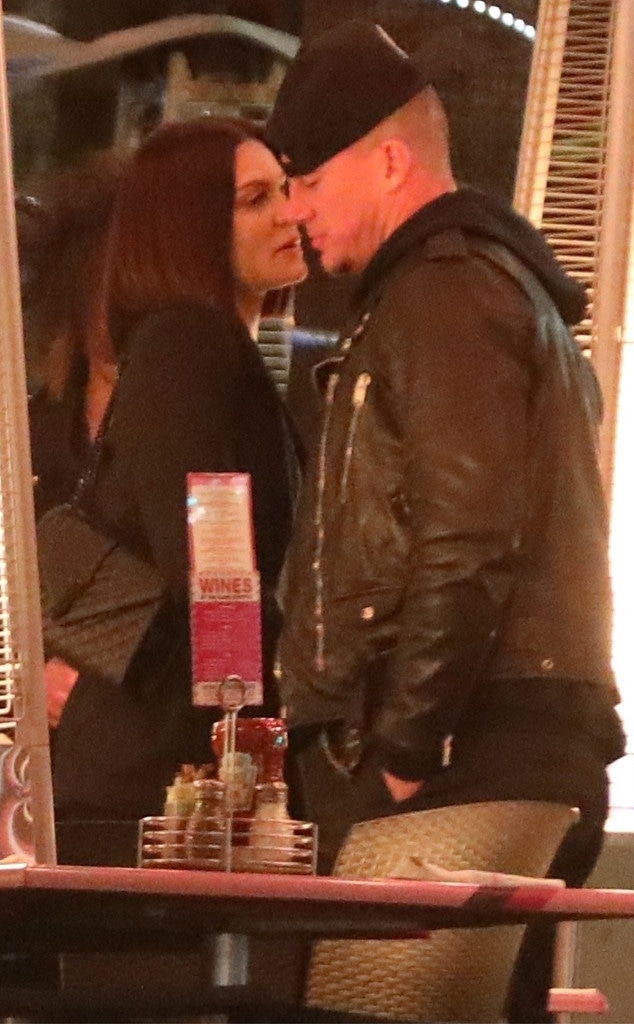 42 / BACKGRID
Party's here!
Despite their busy schedules, Channing Tatum and Jessie J both found themselves in Southern California this week. What came next was a fun date night out on the town.
After having a late dinner, the couple along with some friends went bar hopping around Los Angeles.
We're told the group stopped at The Phoenix for about 20 minutes and then headed to Dirty Laundry in Hollywood where they stayed past 2 a.m.
"They looked like they were having a fun night out together," an eyewitness shared with E! News. "They were all smiles and very animated throughout."
According to Instagram Stories, the duo also showed their support for Stanaj by attending his performance at The Peppermint Club. "Wouldn't have missed it!" Jessie J shared online. "@Stanaj ladies and gentlemen."
Thursday's night out comes after Channing joined Jessie J for a trip to London. While it may have first appeared to be two Hollywood stars enjoying a simple getaway, a separate source says the vacation was a "big trip."
"Jessie really wanted to bring him home and show him where she's from. It was fun for them to get to experience some of her favorite spots together and for Channing to meet the important people in her life," our insider shared. "They spent some alone time, but she also took him to a get together where they met up with some of her friends and family. They had a great time going all over London and it was a big step for them."
Our source added, "They had a great week and it really connected them even more. Neither of them expected it to work out the way it has. They have both fallen hard for each other. They are just enjoying this time and want to be together as much as they can."
Back in October 2018, E! News learned that Channing and Jessie J were hanging out and dating.
And in recent months, the pair has proven to fans that they have something special. From heartfelt birthday posts to PDA moments, these two appear crazy about each other. Happy dating, you two!