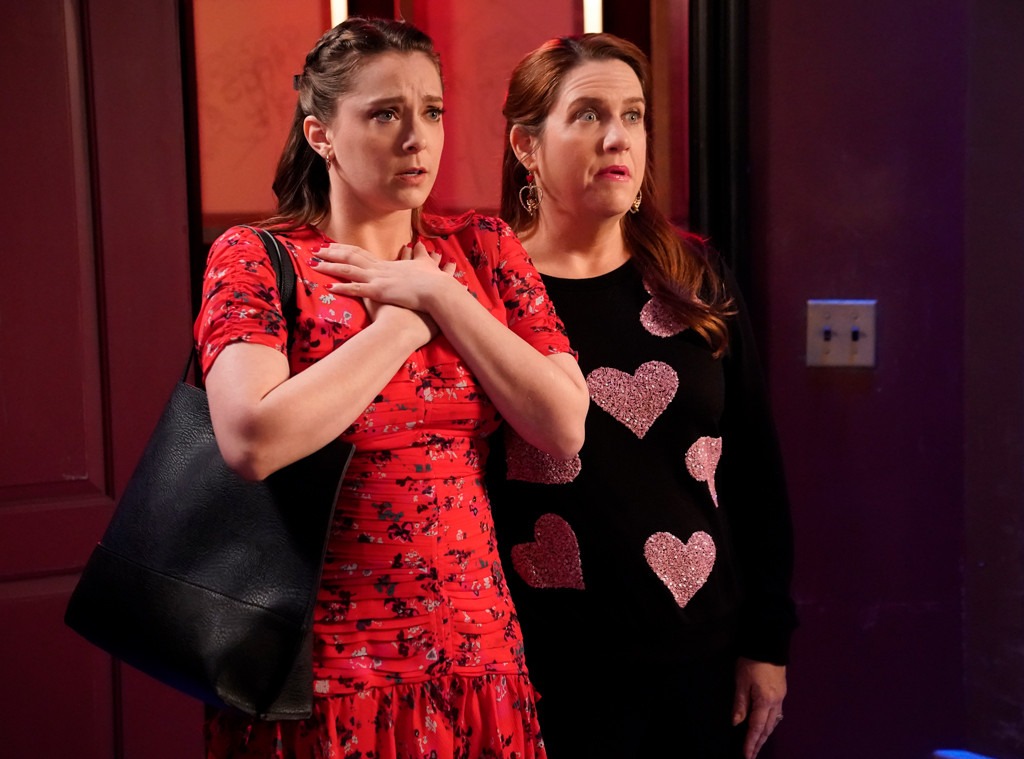 CW
Crazy Ex-Girlfriend wrapped up its four-season acclaimed run ending just how creators Rachel Bloom and Aline Brosh McKenna intended.
"The last sentence of Crazy Ex-Girlfriend is the same last sentence that we had in the original pilot pitch. Of course, so much has changed from that original pitch to the final product, but the fact that we've actually gotten to finish our thought in the way we wanted to and had the opportunity to stay true to our vision without being canceled blows my mind," Bloom wrote on Instagram.
So, what was the last line? Read on!
In the series finale, Rebecca Bunch (Bloom) was still trying to figure out who she wanted to be with: Josh (Vincent Rodriguez III), Nathaniel (Scott Michael Foster) or Greg (Skylar Astin).
Through a new musical number, Rebecca revisits her past personas and problems with reprises to key songs from the show's four-year run. Ultimately, she keeps coming back to the same question asked in the first episode: Are you happy?
After a time jump to a year in the future, Rebecca reveals she didn't pick any of the three men who were hoping to win her heart. On stage at an open mic night, she revealed what happened to all the main characters. Paula (Donna Lynne Champlin) threatened to quit her new firm unless they start a pro bono arm of the firm so she can continue her work with inmates—and she was successful. Meanwhile, Josh moved out and found love in his magic club, White Josh (David Hull) lost all of his belongings in a wildfire the destroyed his childhood home—and his apartment burned down, Nathaniel quit his father's law firm and began volunteer work at a monkey sanctuary, Valencia (Gabrielle Ruiz) got engaged, Heather (Vella Lovell) got a hot tub, Darryl (Pete Gardner) found happiness with a woman and they're expecting a baby, and Greg told Rebecca he couldn't wait for her and continued running his restaurant.
What made Rebecca happy? The year before, she revealed to Paula everything about the musical numbers.
"When I stare off into space, I'm imagining myself in a musical number. That's how I sometimes see big moments in my life, as musical numbers, and because I do that, so does the show. And by show, I mean the very popular BPD [borderline personality disorder] workbook acronym sampling having omniscient wishes. So, yeah, I see myself in these songs," Rebecca told her.
She and Paula traveled to her head space and sung a reprise of "West Covina," their duet from the very first episode. Paula encouraged Rebecca to write down her songs because they make her happy. And she spent the year doing that, learning how to play instruments and to sing properly.
"When I'm telling my own story, the first time in my life I'm truly happy," Rebecca said.
"I came to this town to find love, and I did. I love every person in this room. Each and every one of you…and now for the first time in my life I can say that maybe I'm finally ready for that other kind of love," Rebecca said to her assembled friends and one-time beaus. "You know, the one we talk about a lot more. And hell, it might be someone in this room."
The show doesn't reveal if she ends up with anybody because it was never about that. She said romantic love is not an ending for her or anybody else. "It's just a part of your story, a part of who you are. And so, here we go," she said sitting down at the keyboard. "This is a song I wrote."
And that's how Crazy Ex-Girlfriend ended, at least its scripted portion. A concert special aired following the finale at 9 p.m. on The CW. The cast will tour performing songs from the series.
What did you think of the finale? Vote in the poll below.
Crazy Ex-Girlfriend Finale