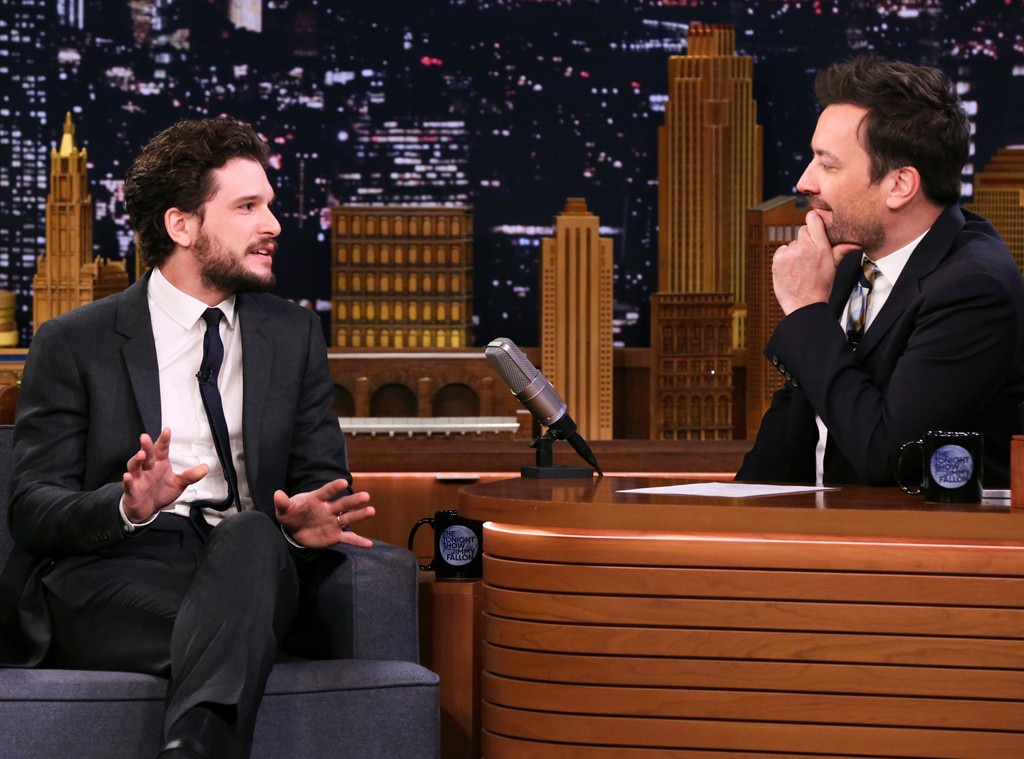 NBC
Kit Harington can emote like nobody's business, he's proven that during the eight seasons of Game of Thrones. However, there's one thing he can't do, apparently, which is wink. And Jimmy Fallon used that lack of talent to get some Game of Thrones scoop on The Tonight Show.
Fallon showed Harington photos and quizzed him on what was happening, and asked him to confirm spoilers from the trailers released by HBO. A wink meant yes, a blink meant no. But Harington's winks are blinks so…Yeah.
Does a sword in the snow mean that Jon Snow has died? Does a photo of flames and destruction mean everyone dies? Does Jon Snow get to ride a dragon? Watch the video above to see his answers.
While on The Tonight Show starring Jimmy Fallon, Harington discussed his Saturday Night Live hosting gig, as well as constantly getting an iconic line screamed at him on the street. You know the line: "You know nothing, Jon Snow."
Harington said he hates it, but there was one time it was fine: during his wedding.
"And my brother managed to get it into the end of my best man speech. It was quite sweet actually, he said, 'Looking at the woman you're marrying it shows you do know something, Jon Snow,' which is sweet," Harington told Fallon.
Game of Thrones returns for its final season on Sunday, April 14 at 9 p.m. on HBO.