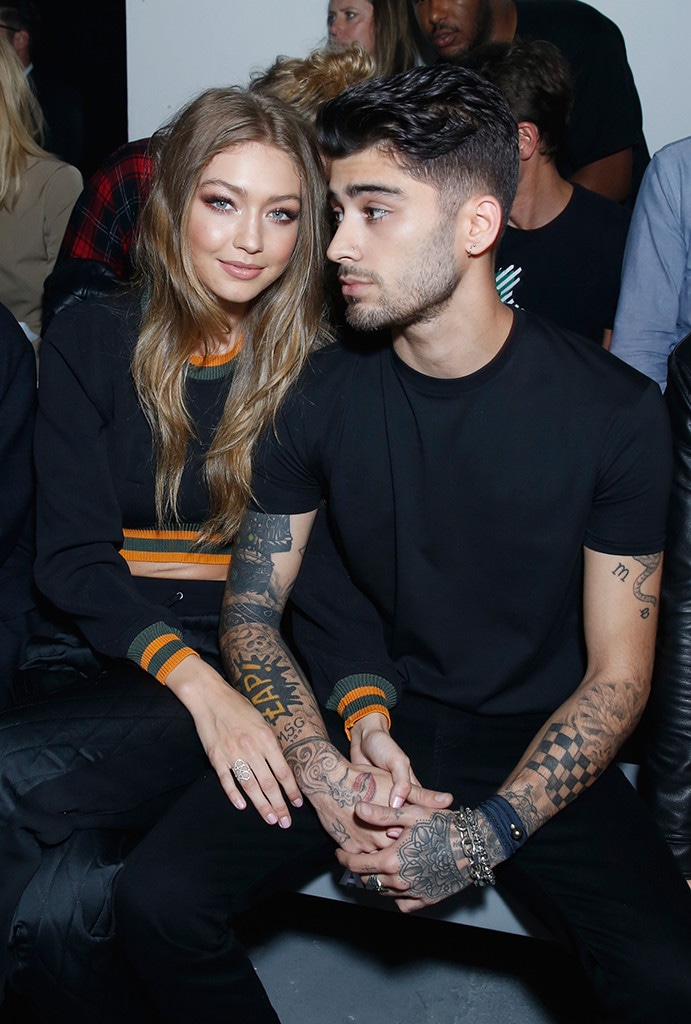 Darren Gerrish/WireImage
Zayn Malik has a message for Gigi Hadid haters, and it's loud and clear.
"My tweet was not about @GigiHadid so leave her the f--k alone," the former One Direction band member writes on Twitter. "She is the most amazing woman I've ever known."
He continues, "And [she] does nothing but love and support me when lord knows I don't deserve it." The 26-year-old star blasts Hadid's haters even more by saying, "If you know nothing shut your f--king mouth."
Noted!
For those not following the "Like I Would" singer on social media, he shared a cryptic tweet on April 3 that raised many eyebrows.
"How about you all go f--k yourselves with your irrelevant bulls--t," he captioned his post. Naturally, many assumed Malik was talking about the 23-year-old supermodel. Especially after several publications reported Hadid was allegedly dating Selena Gomez's ex-boyfriend, Samuel Krost.
However, the fashion model was quick to shut down those rumors.
"If you outlets are going to continue writing bs headlines every time I'm seen with a friend of the male gender then there's gunna [sic] be a lot of unneeded confusion," she tweeted on April 3.
More recently, the two sparked romance speculation after the 26-year-old singer tweeted, "@GigiHadid love you."
Despite his affection towards the fashion model this year, he still doesn't follow her on Instagram. In fact, he unfollowed her and Yolanda Hadid last March, after the two called it quits. It didn't take long before the two picked things up and by the late fall, many began to think they split up for good.
Back in January, a source told E! News the 23-year-old supermodel and Malik "have been spending [time] apart since early November." At the time, the insider revealed they both "think it's best for the sake of the relationship right now."
Fans of the stars know they've been on-again, off-again, however, they've always kept thing cordial.