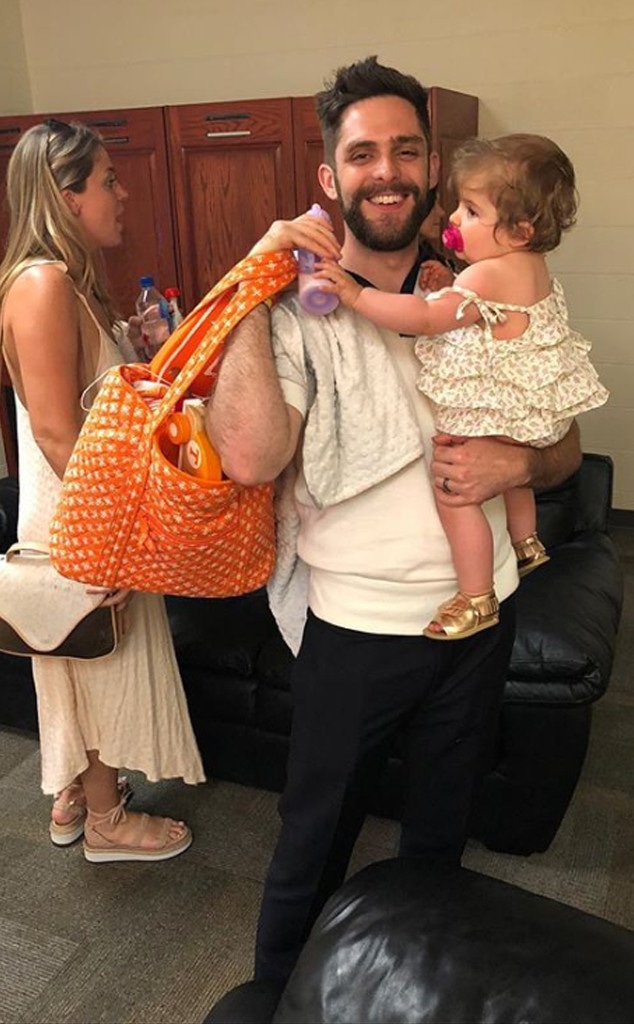 Instagram
Spotted: an adorable dad. 
Thomas Rhett is a Grammy-nominated musician, a doting husband and a sweet father to his two daughters, Ada James Akins and Willa Gray Akins.
As he famously sang in his track, "Life Changes," "I remember the day I told my Daddy and Mama you're gonna have a grandkid, yep from Uganda/That's right, we're adopting and she is the cutest little girl that you've ever seen/Well I was wrapping my head around being a dad, a bigger wrench got thrown in the plans we thought we'd had/Now Lauren's showin', got one on the way/Yeah that's two under two, hey, what can I say?"
"Life changes (yes it does) and I wouldn't change it for the world," the song concludes—and fans wouldn't change it either because Rhett has emerged as one of Hollywood's most beloved dads.  
Thanks to social media, fans have been able to follow the star and his longtime love, Lauren Akins, along for the parenting ride. Spoiler alert: it's been totally adorable. 
Whether it be sporting matching outfits, dressing up in themed family Halloween costumes, soaking up the sunshine on vacation or celebrating some special holidays, Rhett's cute dad moments have kept his followers smiling from afar. 
In honor of his "Male Artist of the Year" nomination at the 2019 ACM Awards on Sunday, take a look at some of them for yourself in E!'s gallery below!