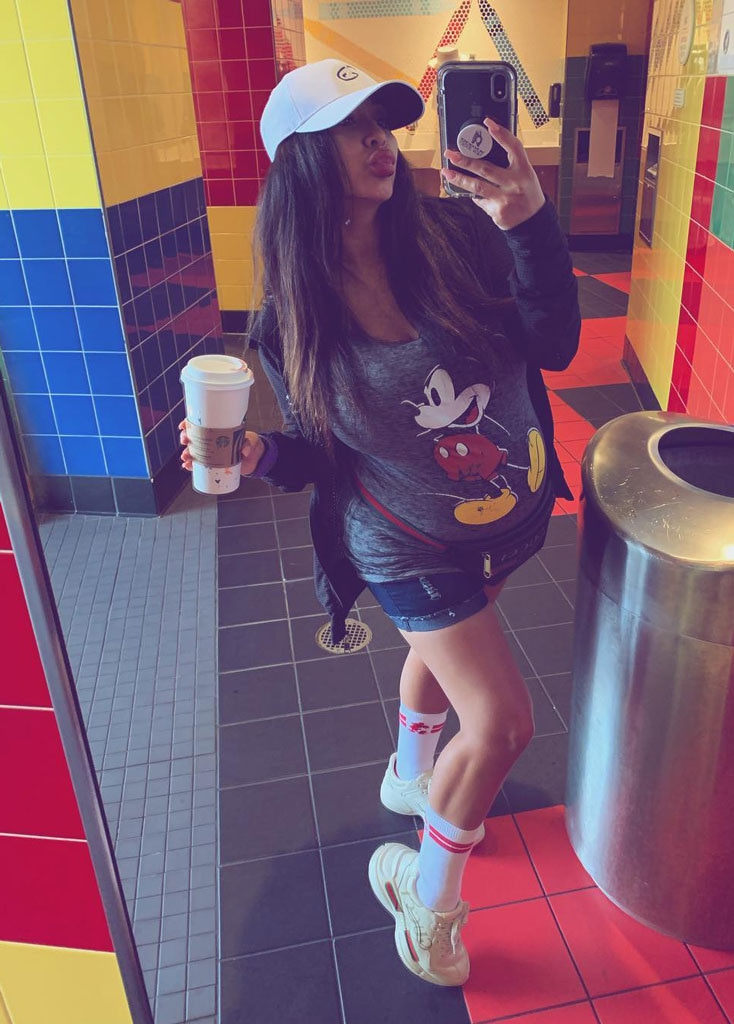 Instagram
Snooki is not here for the critical comments on her Instagram.
Earlier this week, the expecting Jersey Shore star kicked off a trip to Disney World with her husband, Jionni LaValle, and their two kids, Lorenzo LaValle, 6, and Giovanna LaValle, 4. Starting on Monday, the 31-year-old shared her family's journey at Disney with her social media followers.
In a photo posted on Snooki's Instagram on Tuesday, she can be seen posing with her "Disney crew." In the picture, the kids, dressed up in costumes, can be seen sitting in a stroller at the theme park.
"Have a magical day," the MTV star captioned the post.
In response to the photo, Snooki received a lot of criticism for having her kids in strollers.
"All them kids know how to walk," one commenter wrote.
"Omg my kids would never be in a stroller that big," another Instagram user commented.
After reading a comment about making her kids walk, Snooki took to her Instagram to reply, "They walk! But in large crowds I prefer they sit their a--es down. Saves me the stress of not losing my offspring."
This trip to Disney World comes amid Snooki's third trimester. The reality star, who is expecting a baby boy, recently opened up to E! News about her pregnancy.
"Right now, I'm seven months, and this pregnancy is probably the worst," Snooki shared. "Just because I'm chasing around a 4 and a 6-year-old, I'm not really having time to rest or sleep or do any of that, which is fine, but I'm grumpy."
"And I'm ready for this to be over," Snooki continued. "I'm super excited to have a third baby though, but I know it's gonna be so stressful because everyone says the third one...that's the baby that makes you crazy. And I'm already crazy."