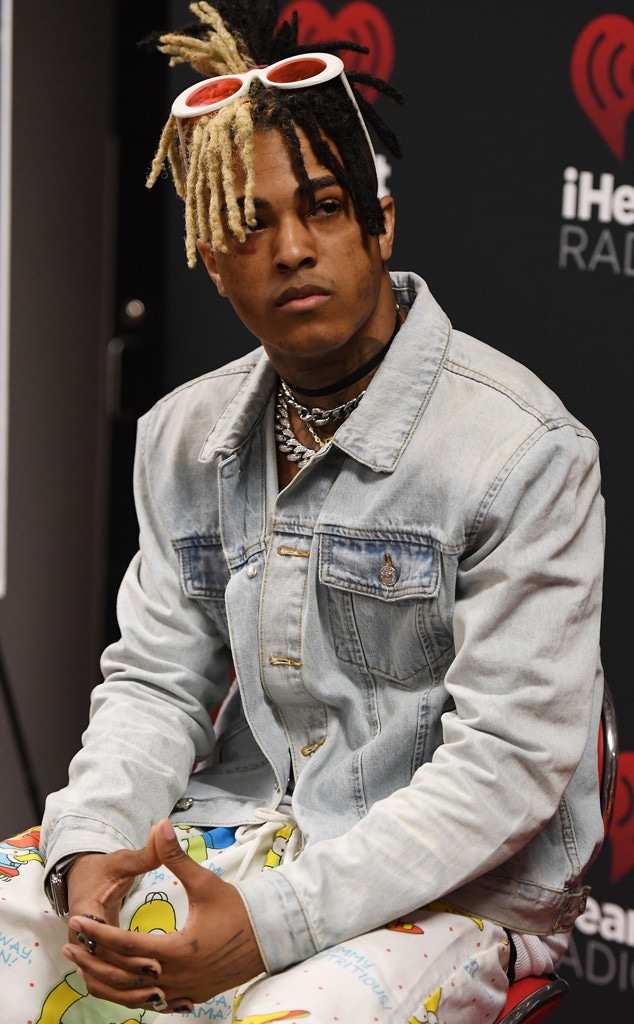 Larry Marano/REX/Shutterstock
While he's no longer with us, XXXTentacion's legacy lives on in the musical world. 
Such was the case on Thursday morning as the nominations for the 2019 Billboard Music Awards were announced live on Today. The late 20-year-old rapper, who was fatally shot in June 2018, was named a nominee in multiple categories, including "Top Male Artist" against Drake, Ed Sheeran, Post Malone and Travis Scott, as well as "Top R&B Male Artist," "Top R&B Artist," "Top Streaming Songs Artist" and "Top Billboard 200 Artist," "Top Billboard 200 Album," "Top R&B Album," for 17, "Top Rap Album" for ?, "Top Streaming Song (Audio)" and "Top Streaming Song (Video) for "Sad!"
His March 2018 album, ?, reached number one on the Billboard 200 and was certified platinum. Three months later, the star was gunned down in his car in Deerfield Beach, Florida. His third studio album, Skins, was posthumously released the following December and also hit number one on the Billboard 200. 
Shortly before his passing, the rapper reflected on death. 
"Worst thing comes to worse, I f--king die a tragic death and I'm not able to see out my dreams, I at least want to know that the kids perceived my message and were able to make something of themselves and use it to turn it into something positive," he said into the camera in an apparent live stream. 
He continued, "If I'm going to die or ever be a sacrifice, I want to make sure that my life made at least 5 million kids happy."
With 10 nominations, his work has certainly made an impact on the industry.