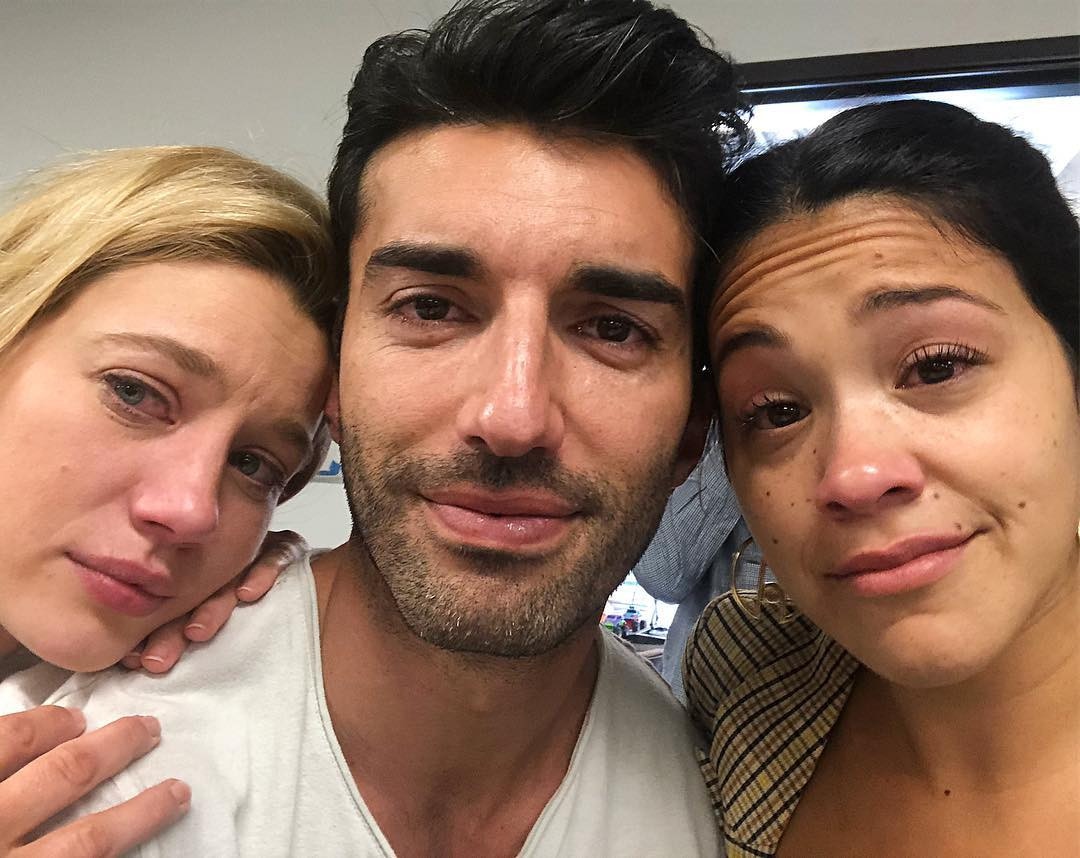 Instagram
Grab your tissues, because Jane the Virgin is coming to an end and the cast has something to say.
The cast and crew of the series took to Instagram on Wednesday to express how bittersweet it is to take part in the final table read for the beloved show. Justin Baldoni, who plays heartthrob Rafael Solis, wrote about the "real friendships" that were created thanks to the hit show in a caption of a photo of himself, Yael and Gina Rodriguez. "Five years of cast table reads every week ... this was the last one. Ends are always hard. We've grown up together. Been through massive life moments together. Through joy and pain," he shared. "It's the end of an era but the beginning of so many incredible things."
Baldoni continued, "Our show has given birth to so much beauty in all of our lives. So many tears. But they are tears of gratitude."
The actor revealed that there are only three weeks left of filming for the CW show, but rather than be sad about the end of this chapter he is going to "savor" and "enjoy" the time they have left.
Justin concluded his statement by showing some gratitude to the show's legions of fans who have been "sharing and following our journeys."
Likewise, Yael, who created the iconic Petra, shared a teary-eyed looking photo of herself after the final table read, with the caption: "Just had our last table read for #janethevirgin . After crying non stop for 1.5 hours I'm gonna go pass out. Too many feelings."
While these characters are moving on, Jane the Virgin isn't entirely coming to an end. There will be a spinoff series based on Jane's anthology series that she was working on throughout the series. According to the CW, it will be a "telenovela anthology series in the tradition of Jane the Virgin, where each season is based on a different fictional novel "written by" Jane Villanueva and narrated by the author herself. The first installment takes place at a Napa Valley Vineyard, where family secrets (and family members) don't stay buried for long." So, basically, fans can breathe a sigh of relief cause it isn't over yet!
Jane the Virgin returns every Wednesday at 9 p.m. on The CW.