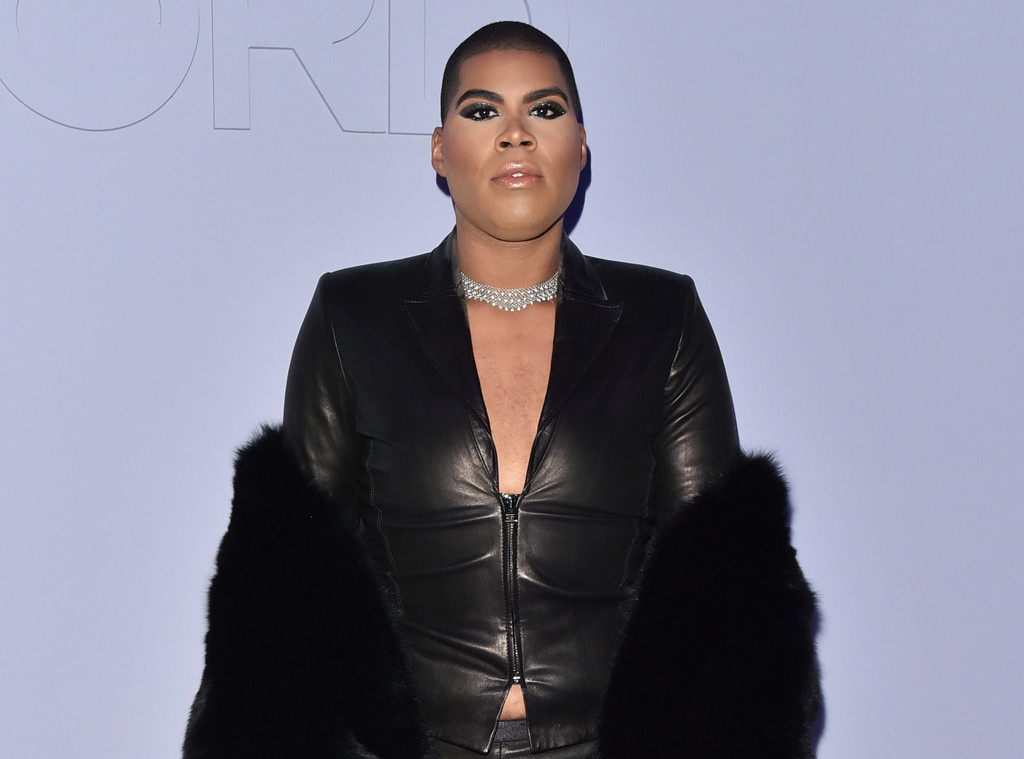 Andrew H Walker/WWD/Shutterstock
EJ Johnson is answering the question that keeps popping up. 
The 26-year-old TV personality has often faced curiosity and speculation about his sexuality and identity. In the newest episode of Just the Sip, host and Johnson's friend Justin Sylvester brought a recurring question to his attention: "Does EJ ever want to transition? Does he ever think about it? Was it a possibility?"
"This one I get so much and I'm so happy you're finally her to f--king set the record straight," Sylvester said of the query. 
"I like myself the way that I am," Johnson answered. "I'm very happy with myself and I think—I always say that I think that if you feel like you're not in the right body, then by all means get to where you want to be."
However, that's not the case for the star. "I don't feel that I'm in the wrong body. I feel like this is the body I'm supposed to be in," he told Sylvester. 
"I don't feel the need to transition," he added. "I'm almost 100 percent positive I won't."
During the interview, Johnson also opened up about how he handles social media criticism, suffering the loss of a beloved friend, wanting a serious relationship after a successful "hoe phase" and when he realized his father Magic Johnson is more than his dad. 
Watch the candid conversation for yourself in the clip above and don't forget to check out Just the Sip every Wednesday.