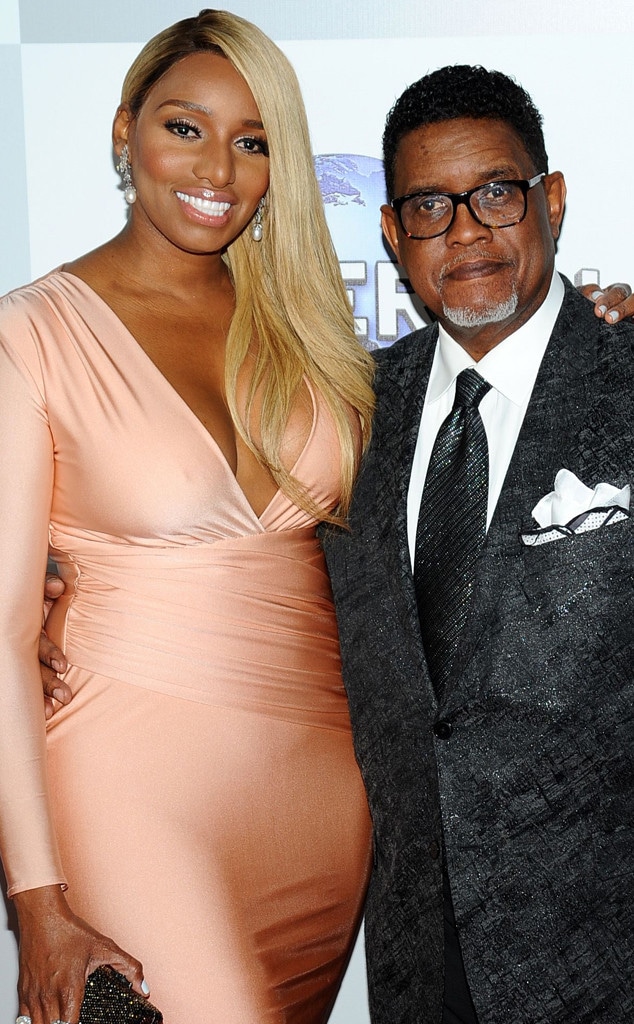 Andreas Branch/Variety/REX/Shutterstock
It's a special day for NeNe Leakes and her husband Gregg Leakes.
The Real Housewives of Atlanta star reveals that her long-time partner "has completed 6 months of chemotherapy" after being diagnosed with stage 3 colon cancer.
"This all started May 5th 2018...," the Swagg Boutique owner begins her Instagram post. "It's been a long emotional ride for our entire family!"
"TODAY my husband @greggleakes has completed 6 months of chemotherapy! Awesome job hunni," she continues. "I'm so happy for you and the strength you showed during this difficult time in your life!"
Along with the good news, the reality TV personality thanks her "family, friends, fans, doctors and nurses," who she says, "lifted us up in constant prayer, sent recipes, doctors info, gave advice and gifts!"
"We love you," she writes. "PSS: what a relief! We finally get to share with the world what we've been going thru."
On Instagram, the 51-year-old TV personality shares several sweet behind-the-scenes moments of her husband, who is overjoyed with his chemotherapy completion. The short clip shows Gregg banging on a gong (because, why not?), to which NeNe and the hospital staff cheer him on.
In another video, Gregg becomes emotional after hugging the hospital staff.
For those haven't watched the latest season of Bravo's reality TV show, Gregg was seeking treatment for his stage 3 colon cancer diagnosis.
Throughout season 11, the couple opened up about Leakes' battle with cancer and showed their personal struggles.
At times, NeNe recalls her husband being "mean, grouchy and evil."
"We always hurt the ones we Love," Leakes shared on his Instagram in early Jan. after his wife called him out. "Because they allow us to hurt them rather than snap back."
Adding, "I'm tired of hurting my wife, who is only trying to take good care of me and wants only the best for me too. She deserves much more for her hard efforts and tireless hours spent on me. I Pray to God to get it together..She's done NO wrong…this is ALL on me......Cancer WILL change your Life..." 
However, it seems the pair is in a good place, especially after receiving the good news about Gregg's chemotherapy.
(E! and Bravo are both part of NBCUniversal).