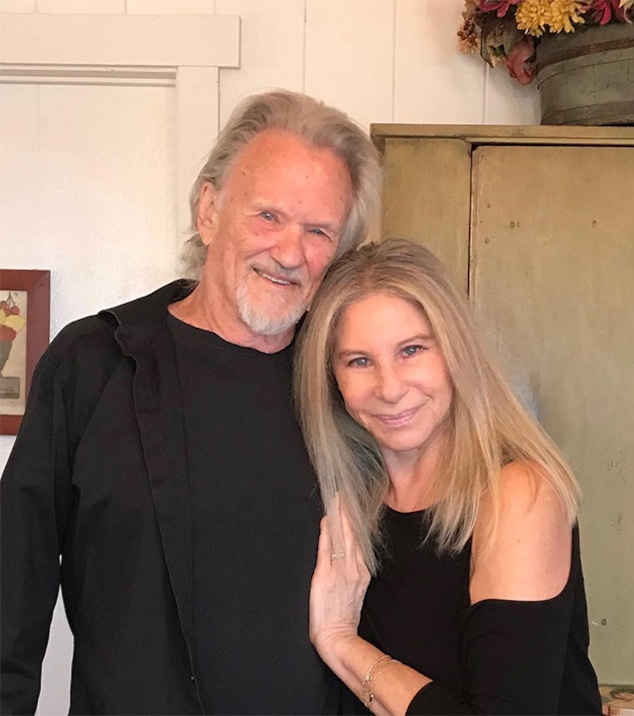 Instagram / Barbra Streisand
It's the way they were...
Barbra Streisand recently reunited again with Kris Kristofferson, who played her love interest and a fellow musician in the 1976 musical film A Star Is Born, and offered fans a little teaser.
"It was so wonderful to see my friend Kris who stopped by yesterday. Stay tuned...," Streisand, 76, wrote on Wednesday on Instagram, alongside a photo of the two.
She and Kristofferson, 82, have reunited a few times since the release of their film. In 2011, they co-presented an award at the Grammy Awards. Two years later, they reunited in New York at the 40th Anniversary Chaplin Award Gala honoring Streisand.
Like last year's movie A Star Is Born that starred Lady Gaga and Bradley Cooper, the 1976 version is a remake. In the original 1937 flick, Fredric March played a troubled movie star and Janet Gaynor portrayed an aspiring young actress he helps make famous. The movie was also remade in 1954, with James Mason and Judy Garland.
Streisand won an Oscar for Best Original Song for "Evergreen," the love theme from the 1976 A Star Is Born film.
The 2018 version of the movie earned Gaga an Oscar for Best Original Song for "Shallow," her film duet with co-star and director Bradley Cooper, at the 2019 Oscars this past February. The two, who gave a sizzling performance of the song at the ceremony, also earned Oscar nominations for their acting performances.